[su_note note_color="#ffffff"]Updated Sat 07:20 AM — A fast moving mesoscale complex (thunderstorm group) will be moving through shortly.   The complex this morning was not predicted by the models last night!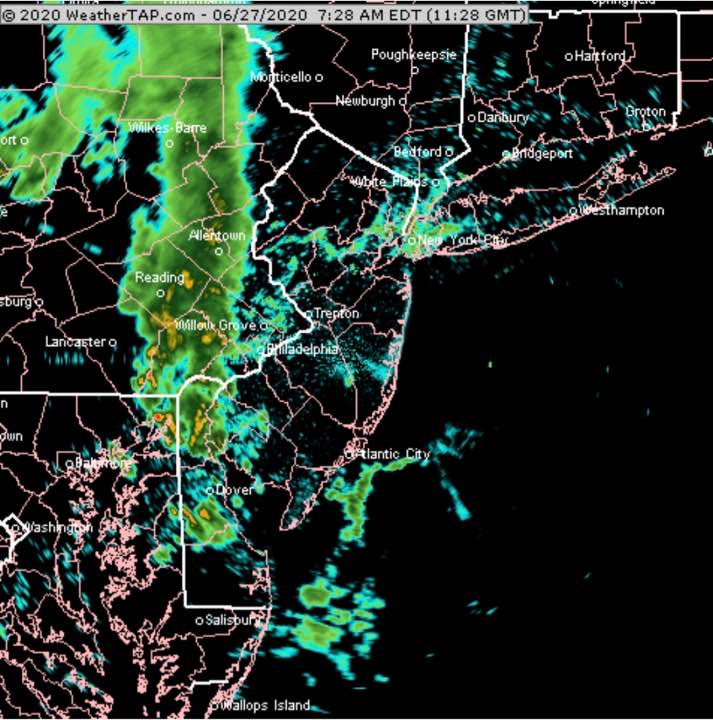 It appears to be weakening as it moves eastward.[/su_note]
There's been uncertainty about the forecast for this weekend with most of the models from Friday continuing to show most of the energy and precipitation shearing off to our north.
An upper air disturbance will move through on Saturday, setting off thunderstorms.
Tonight's models (HRRR,RAP) just becoming available suggest that the dynamics are there for thunderstorms to develop and move through anytime between 2 PM and 6 PM on Saturday. Parameters that forecast severe weather are sufficiently elevated that a cluster of moderate to severe thunderstorms may move through with an elevated likelihood about 5 PM.
Tonight's HIRESW and the NAM NEST models still have the storms moving just north of Philadelphia, from west to east.  So uncertainty still exists.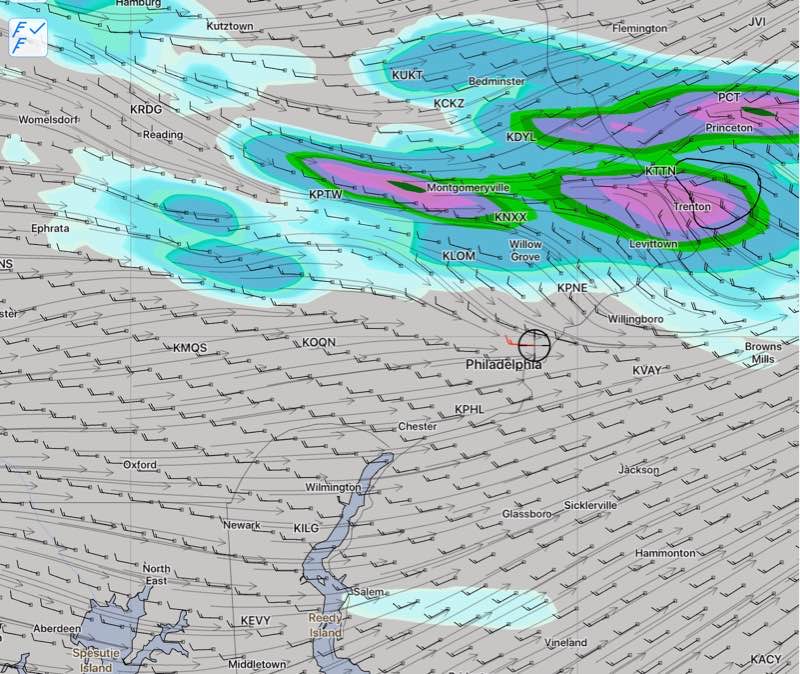 Saturday —
A mix of sun and clouds in the morning, considerable cloudiness developing by mid afternoon.
High temperature 90.7° sd 1.7°  dew points near 68°
Fast moving thunderstorms developing between 2 PM and 6 PM
Winds 8 to 10 mph becoming gusty to 30 mph in thunderstorms
Sunday –
Considerable cloudiness especially in the afternoon
High temperature 89.3° sd 1.8°
An elevated risk of thunderstorms and showers during the afternoon.
Winds light