Early Edition
The persistent closed upper low that is forecast to "open up" early Saturday has presented some forecast challenges: few of the models from last night are accurately forecasting current conditions —
The above HREF radar/rain forecast was the best match to current radar and water vapor imagery. Even then, the match is poor. All models fail to predict the area of rain in southern NJ. Even the models just coming in (HRRR, RAP, NAM and NAM-NEST) fail to capture what's on radar currently.
As is always the case, when the models are not capturing "reality" in the short term, it's unlikely they're going to forecast correctly for a day or more going forward.
With the HREF being the best match, I'll use it going forward with this weekend's forecast.
(For those of you who wonder how/why I select a specific model for a forecast, it's a comparison and match to current conditions that guides the process, in addition to the model's conformity to the forecasts of the larger group of models. At times, I'll select based on past experience with the model's handling similar conditions.)
For today, Friday, the HREF is consistent with partial clearing and no showers in the afternoon.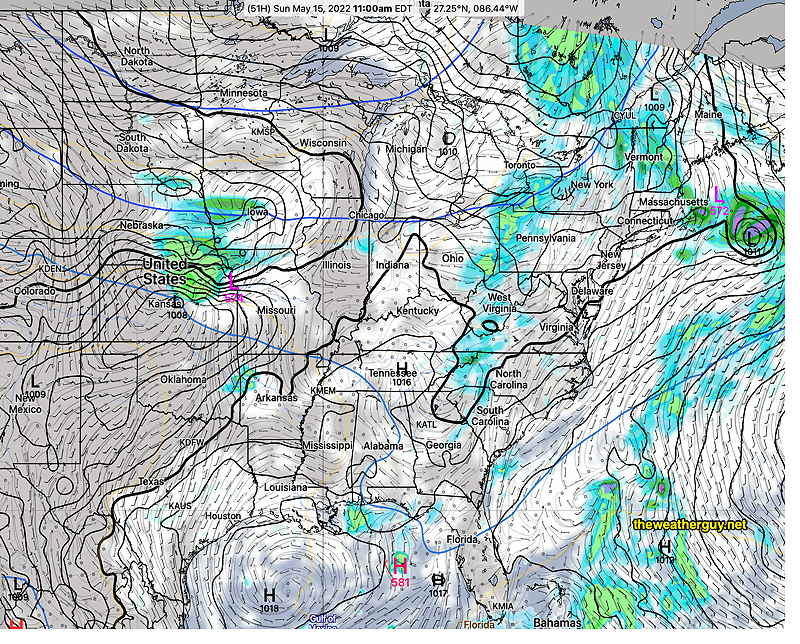 ---
---