Update Wed 7:15 PM— No change; heavy activity remains far northwest areas. GFS continues with some showers around Philadelphia around 8-9 PM, while most of the high resolution models don't have any showers until after midnight and whatever makes it here won't be too significant.
Thursday is looking more tranquil than previously thought.
---
Updated Wed 1:30 PM — This morning's models are in two camps: the high resolution models have the main thunderstorm and rain activity remaining to our far north and west this evening with some rain moving in around midnight and afterwards.
In the other camp is the GFS (and Canadian GEM) models which also keep the main area of thunderstorms to our north and west, but have some scattered rain and thunderstorm activity breaking out about 7-9 PM in the immediate Philadelphia area. In the past several months, the GFS timing and placement of showers/thunderstorms has been better than the high resolution models, so I'm going to lean towards its forecast.
---
Updated Wed 8:40AM— see graphic caption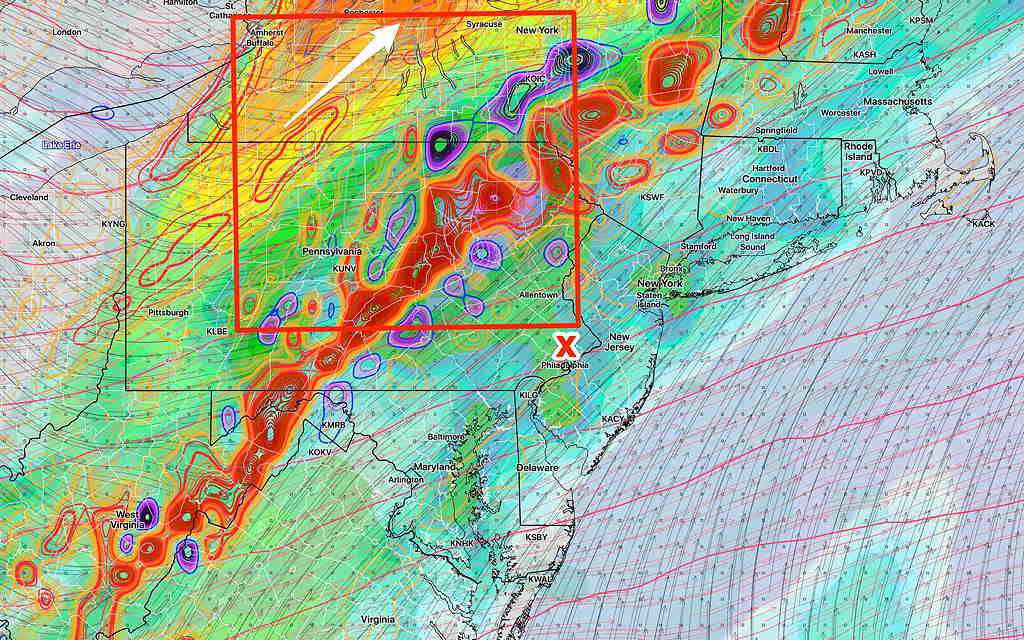 ---
Updated Tue @ 8:44 PM — It looks like the tropical systems (2) (3) will stay to our south and east. A cold front sags into our area late Wednesday evening into pre-dawn Thursday but will stall.
It currently seems as though most of the thunderstorm activity with the front will weaken by it time it gets to Philadelphia Wednesday night with just some residual rain/showers.
With the front stalled near us, showers and thunderstorms are possible Thursday and Friday. Some moisture from the Atlantic tropical system may affect us Friday.
Weekend looks good after a cloudy start as high pressure (1) builds in.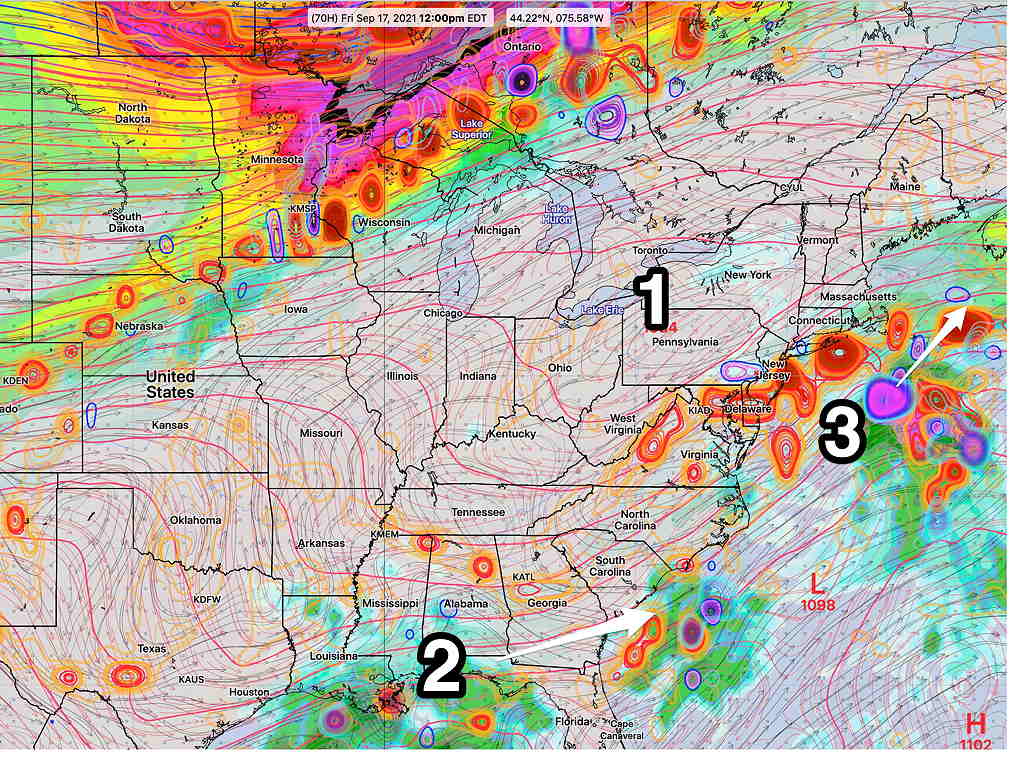 ---
Original post from Monday—
High pressure (4) off the Atlantic coast will bring a southwesterly flow of very warm and humid air to the Philadelphia area this week. A somewhat stationary cold front (1) will remain to our north but may slowly sink south towards Thursday—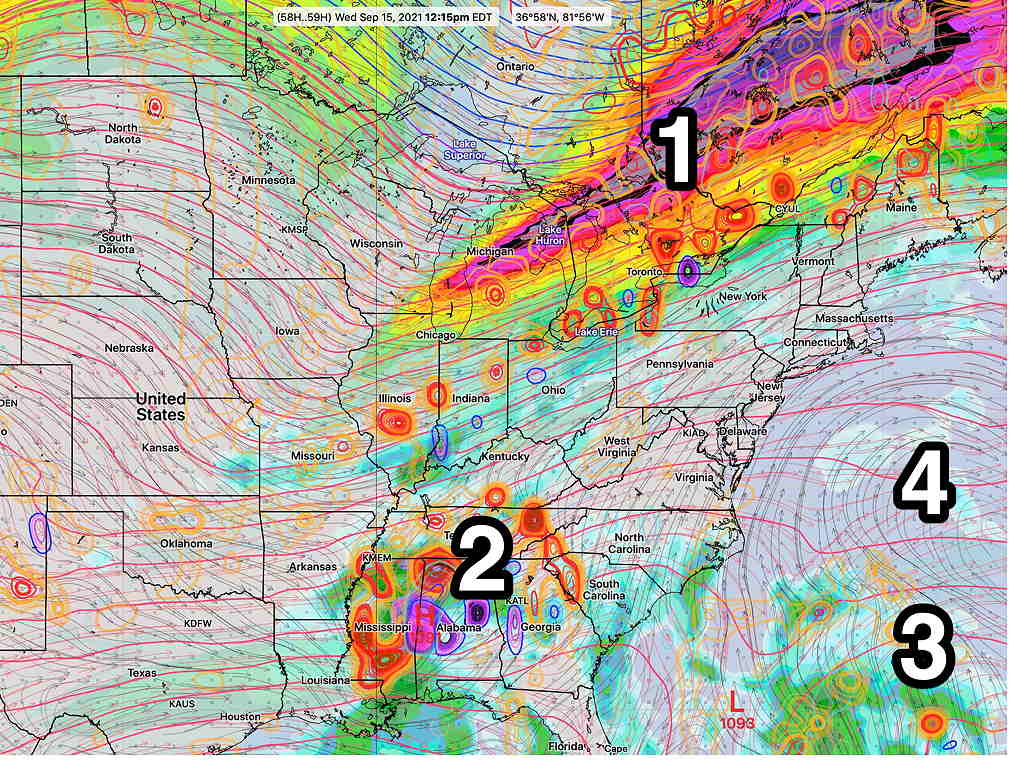 There's considerable uncertainty in the forecast for later in the week. The models are inconsistently handling two tropical-like disturbances (Remnants of Tropical Storm Nicholas-2) and a second tropical type disturbance near the Bahamas (3).
Even without the tropical disturbances, it's unclear how much cloudiness and instability will develop in our area with the unseasonable heat and humidity.
While the forecasts on the TV/radio suggest just warm/hot and humid days, I suspect there might be considerable cloudiness at times with scattered showers/thunderstorms as the week goes on. To be watched is tropical disturbance #3 which may trend closer to the NJ coast than currently forecast.