A generally dry period is coming up from today, Wednesday, through Monday.  Temperatures will be cool to seasonable 53-60 (average high is 60º).
Late Thursday into early Friday morning, the retrograde low pressure to our east may cause some light showers.   Also some higher winds.
(Higher winds are not a "wind tunnel effect", as some the TV weather entertainers call it. Winds are caused by pressure gradients between adjacent systems, higher gradients, higher winds.  A wind tunnel is described here.  Such a thing as a "wind tunnel effect" can best be felt at the corner of 15th and Chestnut Street on a windy day.  I wince every time I hear that term used so incorrectly. )
We are switching from a cyclonic pattern to a large scale upper air "ridge" pattern from the latter part of the weekend into next week.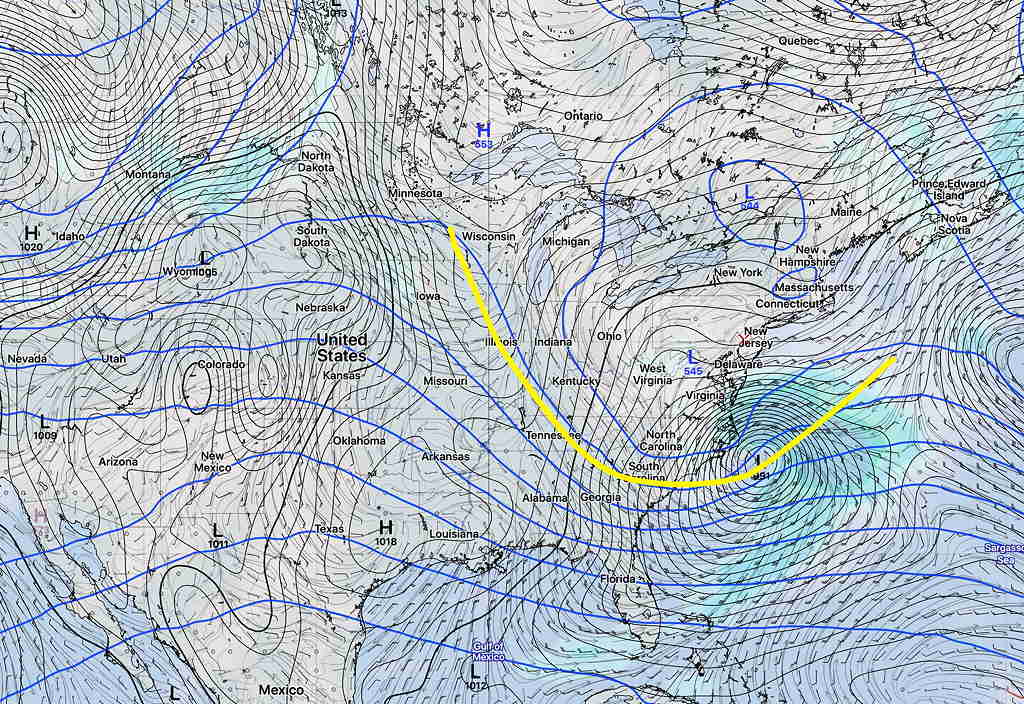 Upper Air Ridge Pattern next week: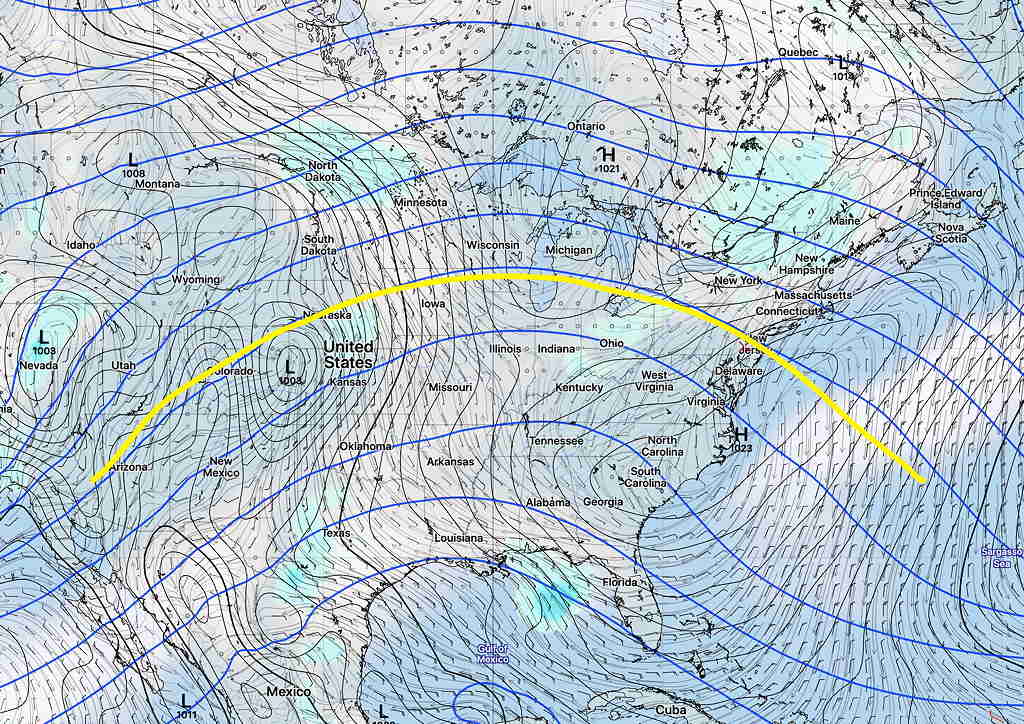 Here are the EKDMOS temperatures for the coming days: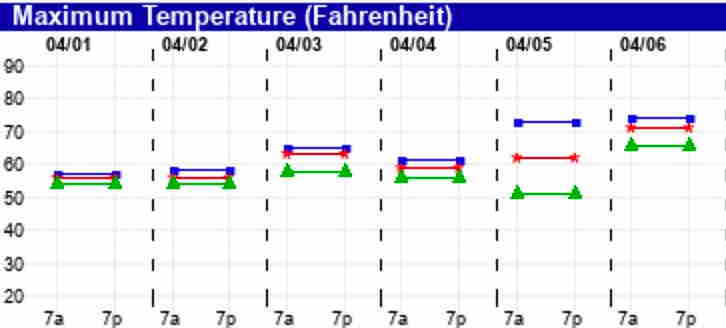 With things quiet, check back for the regular WEEKEND WEATHER FORECAST on Friday evening.