Hurricane Delta is expected to move onto the Gulf Coastline and its remnants are expected to move over our area over the weekend.   The current time line has shifted to a somewhat faster approach, with clouds and possibly some light rain moving in as early as Saturday.
(Previous model runs had it affecting us on Sunday.)
Here's the latest GEFS forecast for Saturday morning—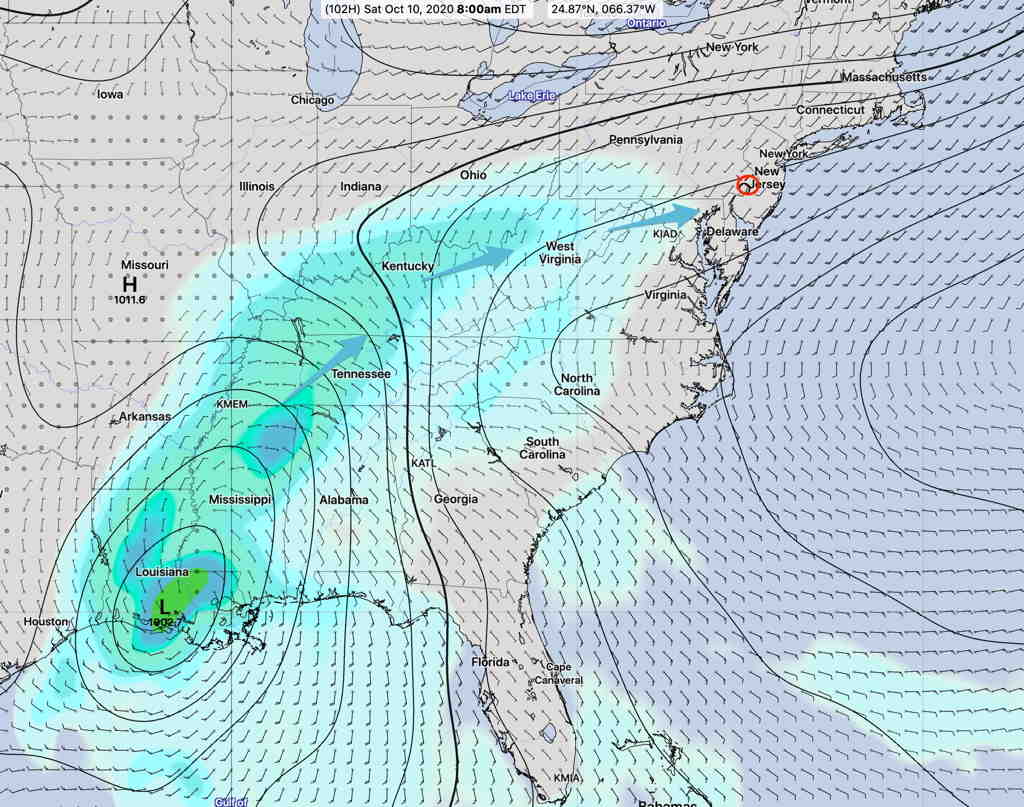 This storm has been difficult to forecast over recent days, since it appeared it might interact with tropical storm Gamma.    It looks like will absorb the circulation of Gamma as it heads towards the Gulf coastline.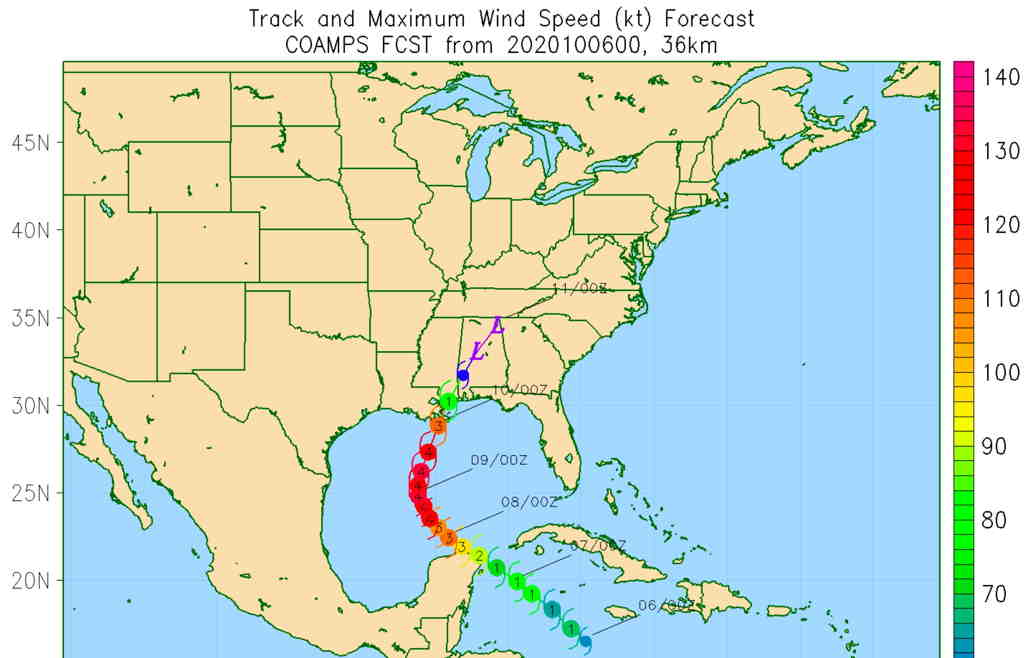 Additional changes in timing and track are likely. Stay tuned.