An interesting weather setup is being forecast by most models for Thursday into early Friday for our area.
There's a blocking high pressure system and an upper cut off low in the midwest.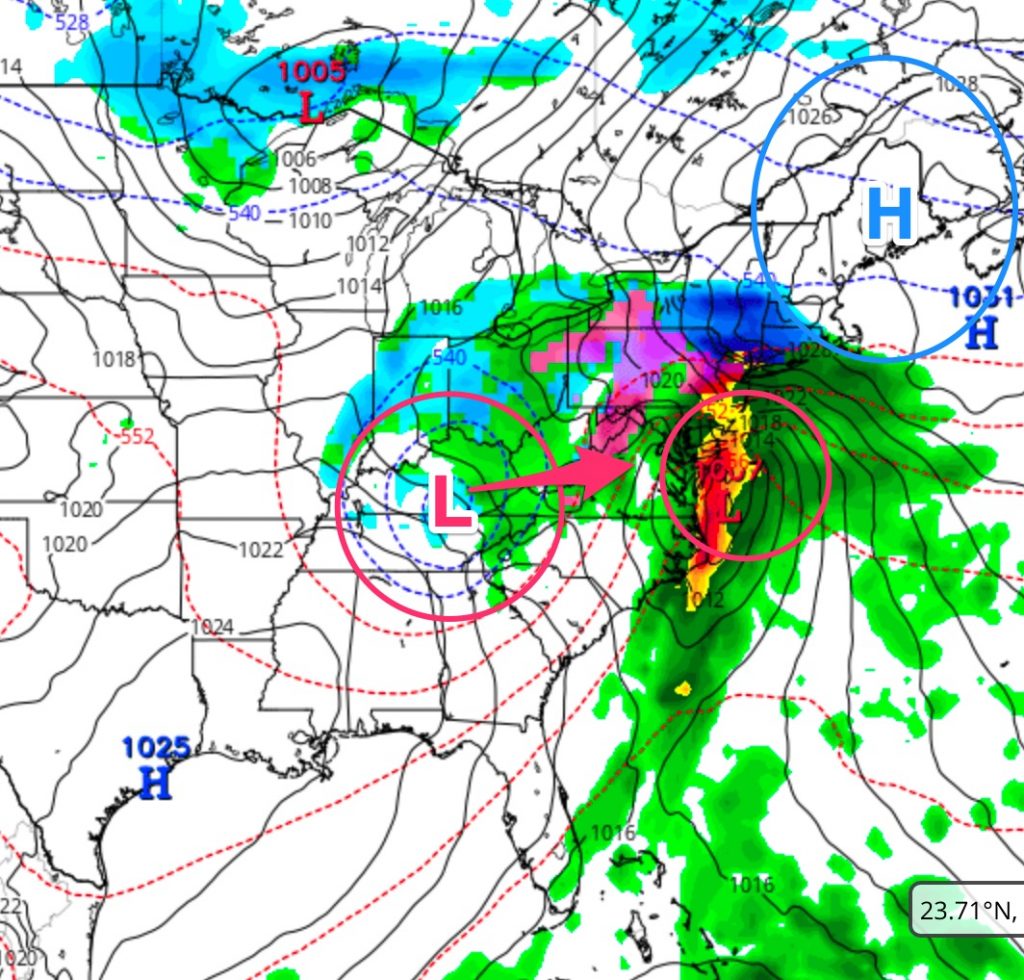 The blocking high pressure will give us the low level cold damming effect, trapping cold air at the surface. This is what will give us the chance of sleet/freezing rain Thursday morning.
The upper low in the midwest will merge with the surface low on the coast. This will cause intensification of the surface low Thursday night, bringing in enough cold air to turn precipitation to snow Thursday night into early Friday morning.
Let me start by saying that Thursday early morning rush hour should be OK, but moisture moving in from the south during the morning will fall mostly as sleet and freezing rain, especially north and west. (There may be a few snowflakes at the very start.)
I do NOT think we will get snow in the immediate PHL area and surrounding suburbs on Thursday morning or afternoon. This is a sleet/rain event for much of Thursday. Despite the fact that the GFS is calling for snow, based on critical atmospheric thickness levels and the NAM, I think this will be sleet/freezing rain to rain event for early Thursday into Thursday afternoon.
Here's where things get interesting for late Thursday into Friday, something I alluded to yesterday—
Sometime late Thursday into Thursday evening, the upper cut off low is expected move and merge with the coastal system, causing rapid intensification. The increase in the precipitation rate and the cold air associated with the upper low will cause precipitation to change to snow in the immediate PHL area Thursday night into daybreak Friday. Too early to determine if there will be any accumulations. (The latest GFS doesn't bring in that much cold air aloft.)
As stated in recent posts, the models have been anything but consistent over the past week. But this scenario has been solidifying over the past two days. Stay tuned.