Sun 09:10 AM Update — The optimistic sunshine forecast of the NBM looks to be correct for today.

Here's the latest German Icosahedral "ICON" model which handles one of its cloud cover parameters a bit differently,  shows the sunny area sandwiched in directly over us today—
---
From Saturday…
As mentioned in yesterday's posted weekend forecast, the Philadelphia area will be sandwiched between two areas of clouds and low pressure.   Clouds fill in by the end of the day.
The NBM (National Blend of Models) has the most optimistic forecast, with significant sunshine and some high/mid level clouds for most of Sunday.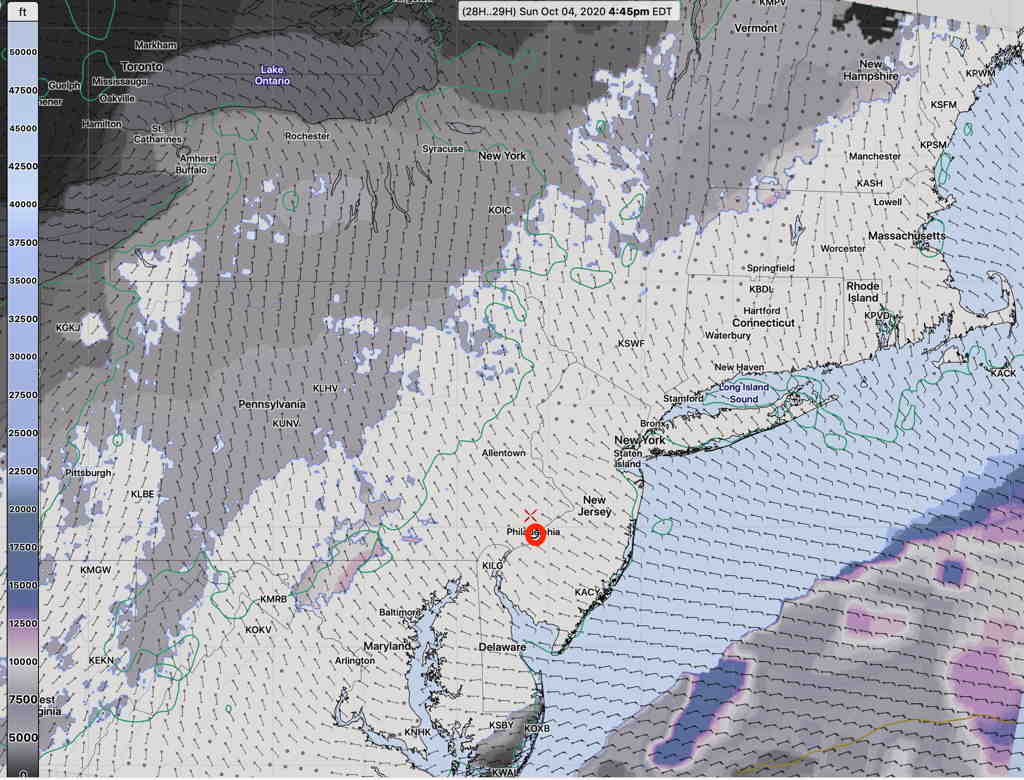 The GFS and HIRESW-FV3 (experimental) are somewhat more pessimistic with their cloudiness forecasts, significant high and mid level clouds.  The models also predict a band of clear skies; the models are consistent about this band of clear skies, but differ regarding its exact location.
Here's the HIRESW-FV3 cloud ceiling forecast, showing the clear sky band just west of Philadelphia—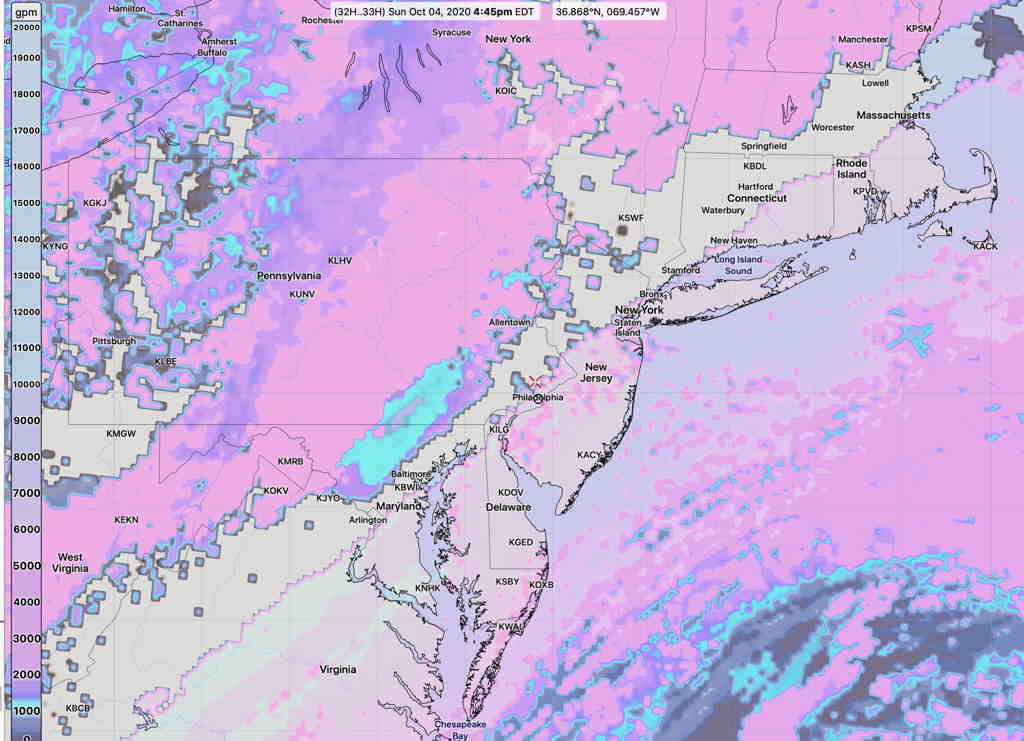 So,there's a range of possibilities around the cloud cover for Sunday.  The GFS is often my preferred choice for cloud cover predictions, but but I can't ignore the new NBM.  I guess we'll see.