#weather #paweather #wx #pawx #philadelphia
Deep Storm Monday Through Tuesday
Update Sun 3/12 7:39 PM — Several of this afternoon's higher resolution models show enough cold air being brought in to this system by early Tuesday morning that the precipitation will be falling here as snow. Surface temperatures above freezing will limit or prevent accumulation. Solar effects (insolation) through clouds and high March sun angle will further prevent accumulation on dark roadways.
Still a very dynamic system that needs to be watched.
Previously Posted Sun 4:38 PM —
This week's weather will start out with a coastal storm that is expected to first give us rain Monday through at least early Tuesday as it moves northward. This storm is then expected to retrograde toward Cape Cod and undergo "explosive cyclogenesis". (yes, the "bombogenesis" as they like to call in on TV.)
Extremely low central surface pressure with blocking high pressure in the North Atlantic will result in very high winds and heavy rains and inland snow to New England. We will be indirectly affected by this storm in it's advanced form.
It appears that the light rain tonight will move in later tonight (Sun), after midnight. Monday will be increasingly rainy and windy.
Here's the NAEFS forecast for 11 PM Monday night —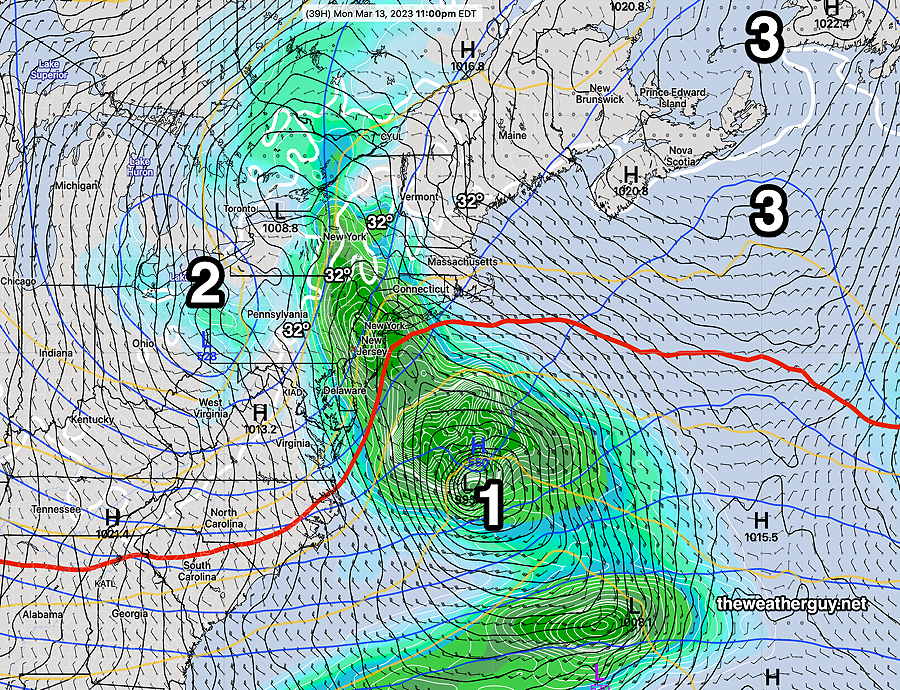 By Tuesday evening, the low has retrograded close to the Massachusetts coastline and undergone the extreme cyclogenesis. Notice it's still raining here!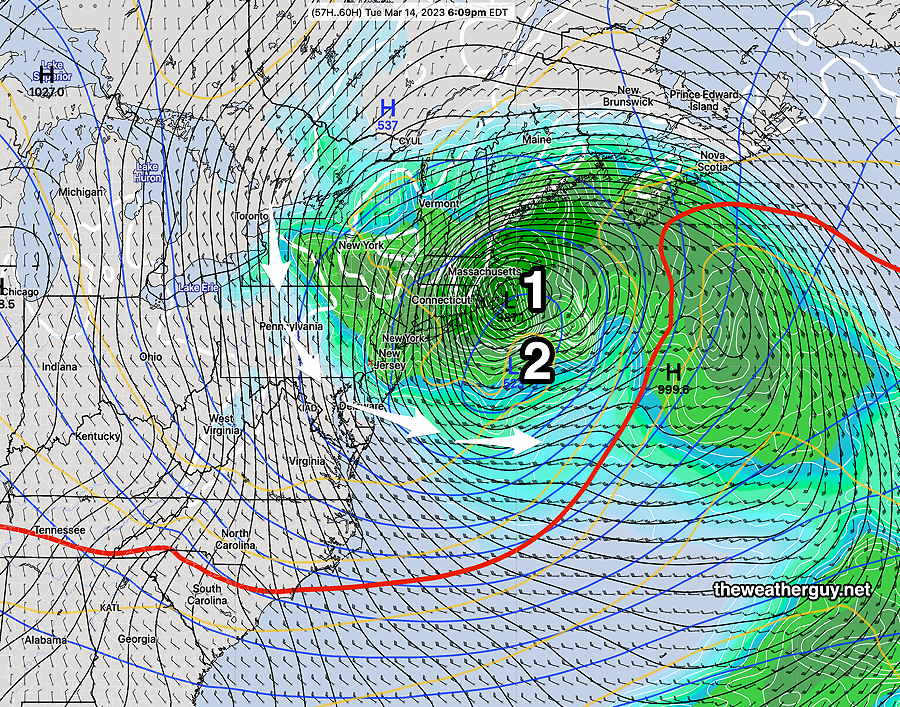 By Wednesday, things dry out here and it will become milder towards the end of the week. Another rainstorm, faster moving, affects us next weekend.
---