Update Saturday 7:56PM— Some scattered thunderstorms also possible Sunday afternoon. The main events will be early Sunday morning and evening as outlined below.
A warm front will move through our area between 4 AM and 8 AM Sunday morning. Several models show showers and thunderstorms developing and moving through during this timeframe.
Showers end during the mid morning and we'll have sunshine by the afternoon. It will be very hot and humid! Dew points move into the 70s and temperatures will reach a high of 91.7º sd 2.2º (high spread!)
Another round of thunderstorms are forecast during the early evening hours, between 6 PM and 9 PM Sunday.
---
As for Hurricane Isaias, the storm is expected by all models to move up the coast and affect our area Tuesday into early Wednesday. The chief concern will be very heavy rain in the Philadelphia area. Models are showing 3-5 inches of rain total.
Last season, the Navy experimental COAMPS tropical model did very well with forecast tracks—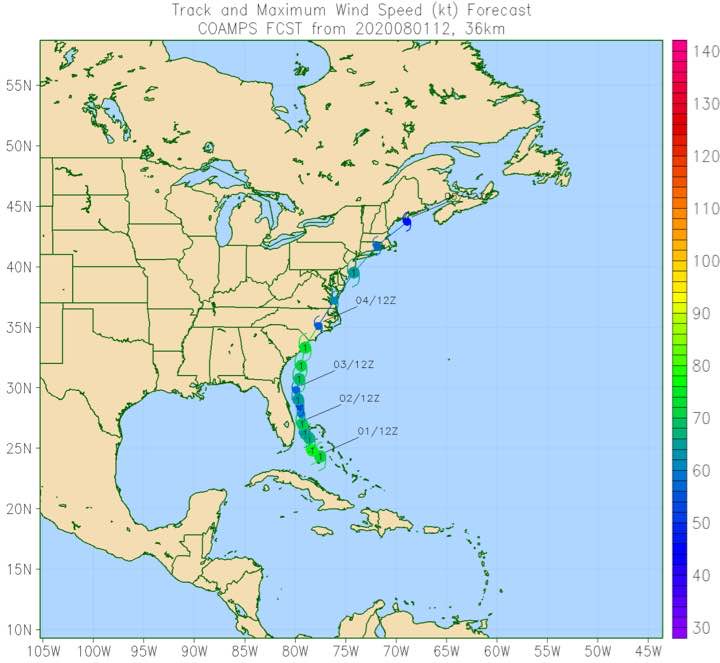 As always, various hurricane models have different tracks—