As we can see, the forecast for today had shifted somewhat and the earlier showers and thunderstorms moved to our west before daybreak and early this morning. This wasn't picked up until last night's models.
For today, Sunday, most of the day will be dry and hot. High 92.6º sd 1.6º. Dew points in the 70s!
There is a chance of showers/thunderstorms this evening, between 8 PM and midnight.
With a tropical system in the picture, I expect further shifts in the forecast. The model forecasts just seem to be more 'fluid' when there's a tropical storm around.
---
That said, the track of Hurricane Isaias appears to be taking a more inland path. Here's the Navy COAMPS model track—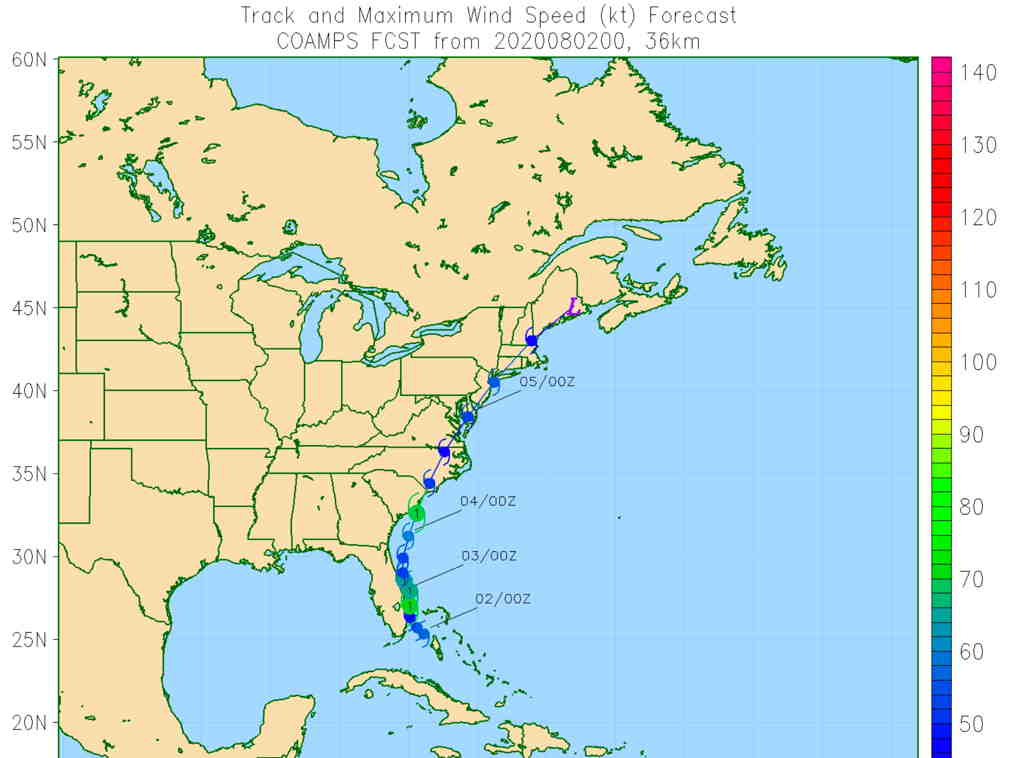 With the more inland track, the GFS (pre-release version 16) is showing 3-5+ inches of rain for our immediate Philadelphia area on Tuesday—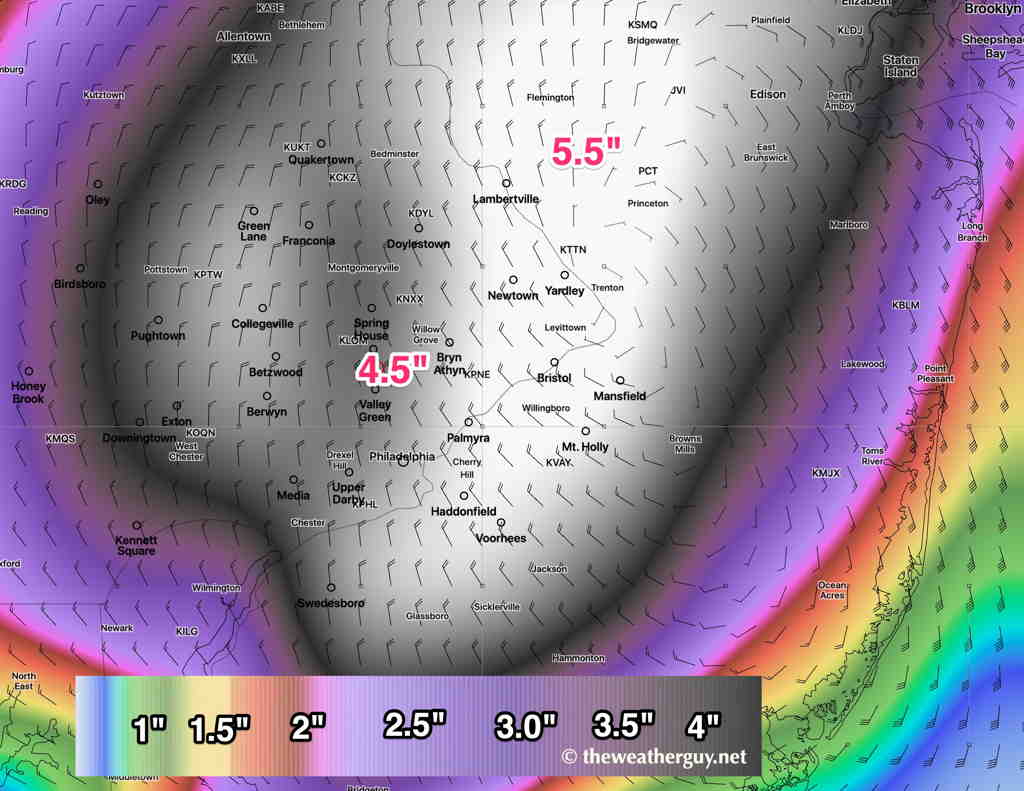 It will be a tropical storm or tropical storm remnant when it reaches us. The main issue will be flooding rains. Stay tuned,