Update Sat 03:35 PM — The changeover to sleet has occurred  in the time frame predicted by the NAM model.
The 1PM run of the NAM, which just became available, predicts some freezing rain here between 5-6 PM.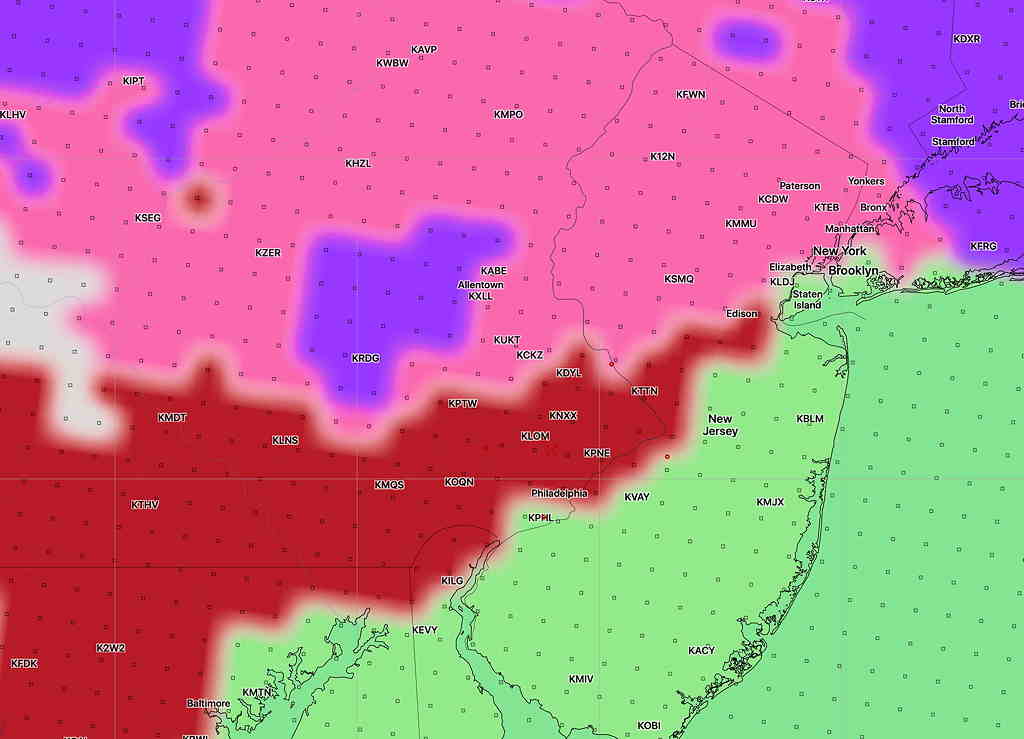 ---
Update Sat 12:14 PM — Latest Canadian Global, just available, is very similar to the  lower accumulations of the NAM.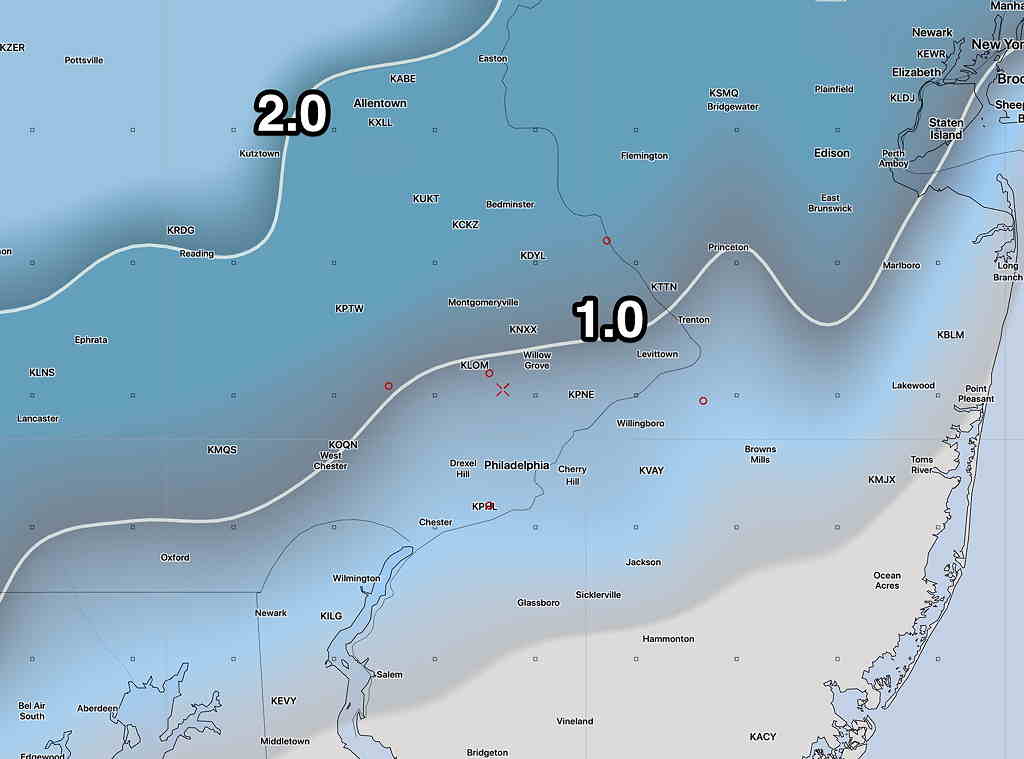 ---
Update Sat 11:55 AM — Earlier, I said I was going with the NAM model's lower accumulations, but the latest GFS just available still insists on more.  It has been very consistent and it's something that needs to be considered as a possibility.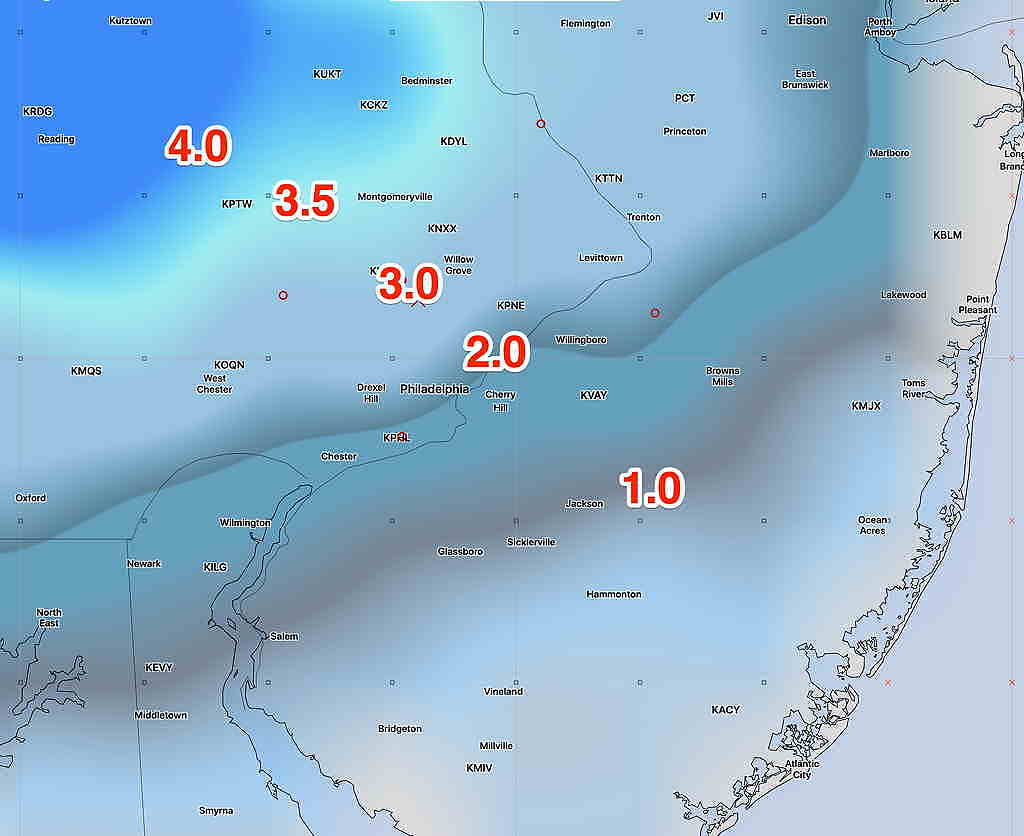 ---
Update Sat 09:04 AM — NAM data just became available.  I think we're going to go with these much lower snow/sleet totals—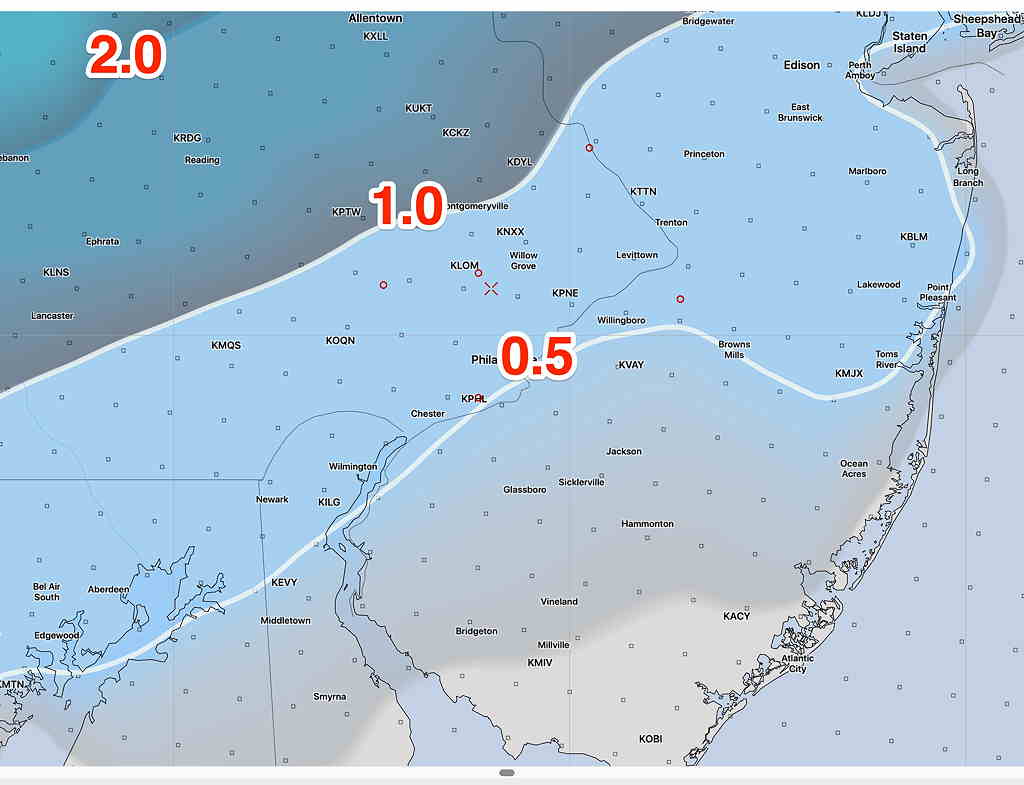 ---
Last night's models have continued the dichotomy between the global models and the short range high resolution models.
The short range (NAM, NAM NEST) have further reduced accumulations.  Here's the latest NAM snow/sleet depth for 7 PM tonight—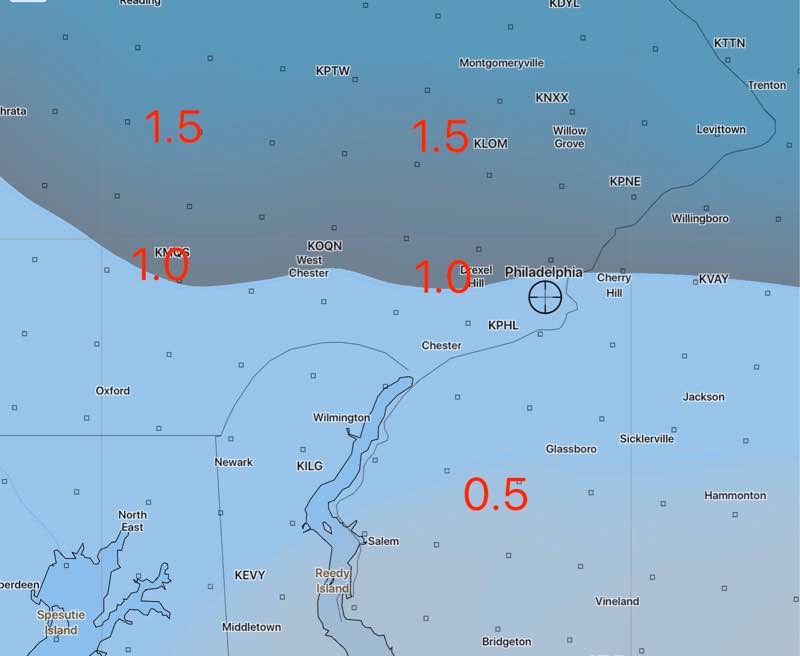 These models continue with a warming above 6000 feet, changing the precip to sleet by 3-4 PM.
The global models (GFS, CMC, ECMWF) continue with lower level cold and dynamic cooling from heavier precip.  They maintain snow levels almost 1 inch over the above totals.
Just as last night, I'm leaning towards the NAM and the lower snow/sleet totals shown above. I'm assuming the GFS is over-doing the cold air and precip.