Update Sat 05:08 PM —Forecast Review: The rain ended as predicted but the clearing forecast by the models didn't occur.  We had 1.92 inches rain.  The high temp was about 46º, much less than the 53º predicted or my forecast of 57º.
The latest NAM NEST shows rain ending about 2-4 PM this afternoon. Cloud cover depiction (white) shows some clearing about 4 -5 PM.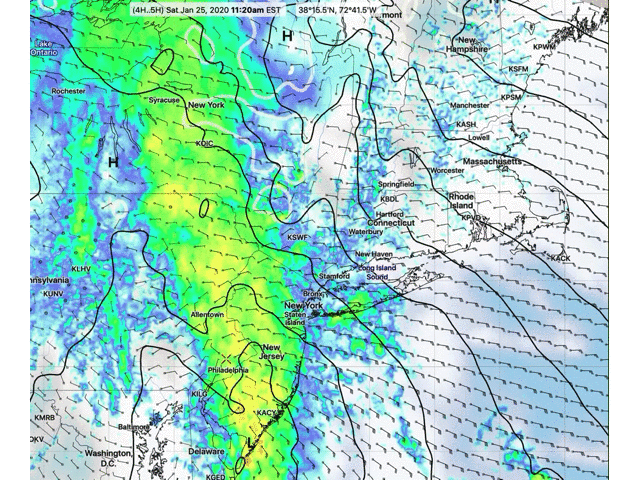 ---
The latest hourly HRRR (High Resolution Rapid Refresh) still shows rain until 3-4 PM today.