A complex weather scenario involving a strong upper air"closed low", a surface low, and the remnants of Hurricane Zeta will affect our weather from Thursday into at least early Friday.
The complexity of this setup can't be over-emphasized and it's likely that no existing weather model can accurately forecast how this will finally come together. Despite the complexity, the models are in relatively good agreement right now.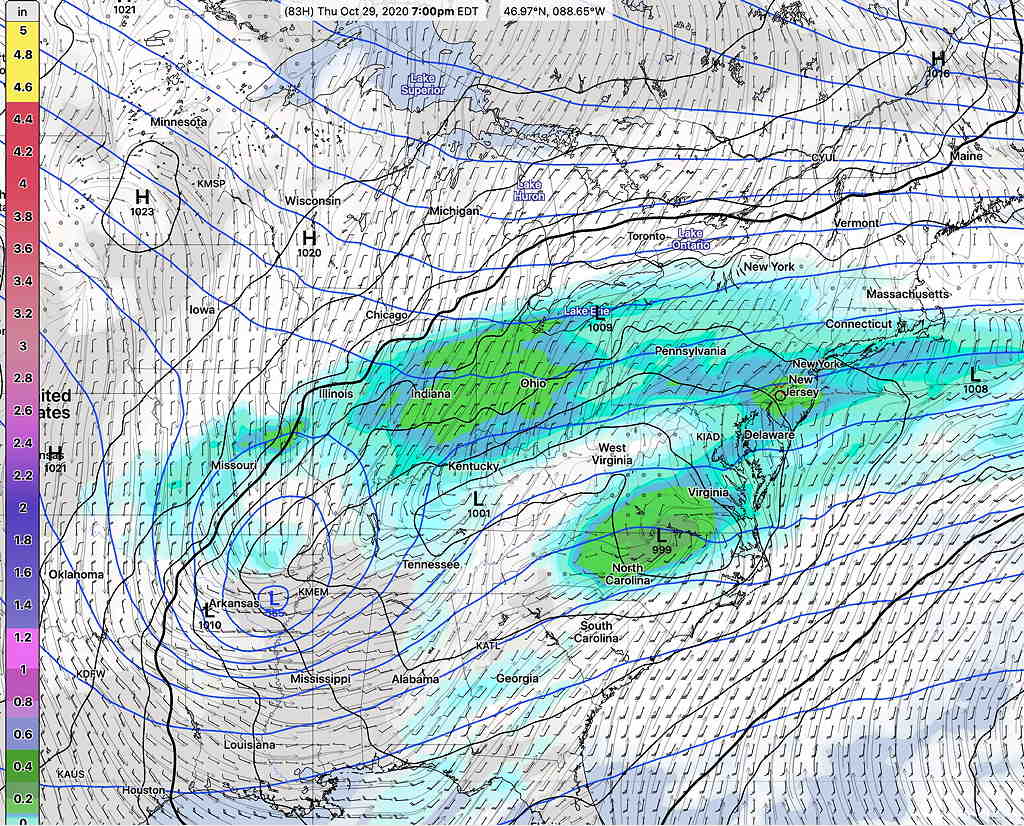 It appears that the upper air low and the tropical remnants will remain separate, preventing explosive development like we had with tropical storm Isaias. However, things could change and that possibility will need to be watched.
The models currently show a heavy rain event, starting Thursday morning and lasting into very early Friday morning. The CMC and GFS models have total rainfall amounts in the 2.0″ to 3.5″ range for the Philadelphia area.
As early as last Friday, the German ICON model was ahead of our GFS the Canadian models in predicting Zeta's formation. The ICON model did very well with Isais's precip totals. Here's the latest ICON model cumulative precipitation forecast for the storm—
I expect changes in the forecast. Stay tuned.