Fri 11:00 PM Update — Tonight's models suggest the rain will be more showery in nature on Saturday— Breaks in the rain interrupted by some heavy rain periods. Winds look a bit more gusty as well. Some clearing late afternoon will be interrupted by scattered thunderstorms late afternoon and during the evening. Some areas will receive much more rain than others. Not a uniform continuous rain event. The HIRESW shows some of that extreme tropical moisture makes it into Philadephia, so localized heavy rain possible. The forecast below remains mostly intact.
The moisture and energy remnants of Hurricane Laura will move into our area on Saturday.  The low pressure system that was Laura will merge with a large non-tropical low pressure system and associated cold front on Saturday into Saturday night.
The moisture maximum, as reflected in the precipitable water parameter, or "PWAT" maximum,  will move just to our south, as previously forecast —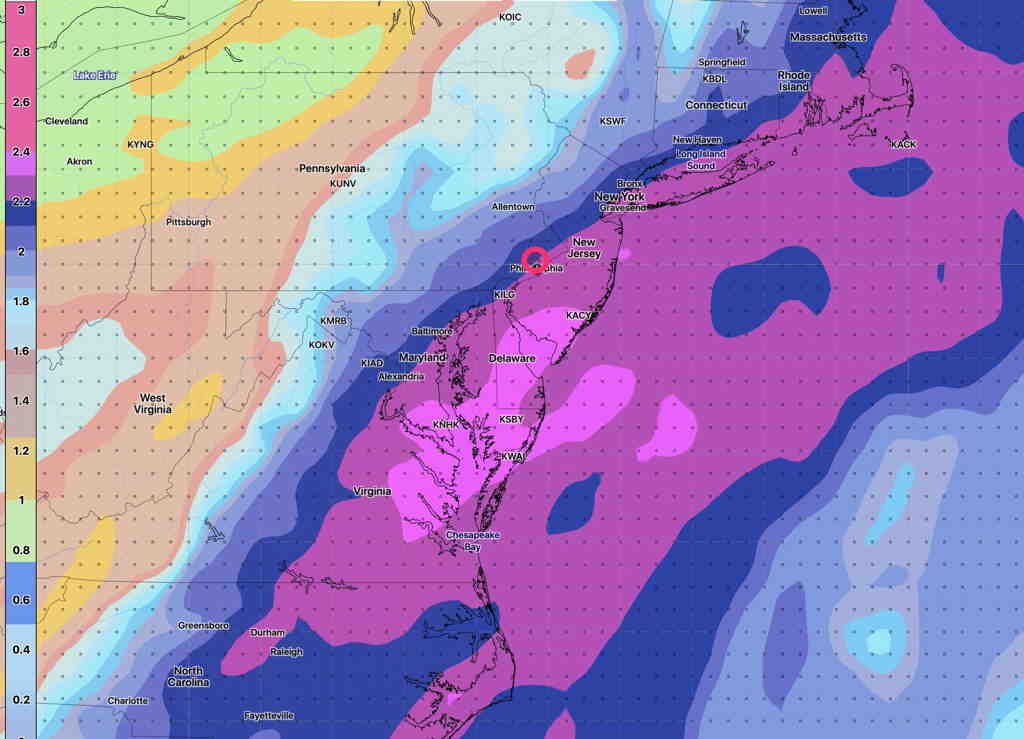 The energy associated with both Laura, the non-tropical low, and the cold front will move through in separate batches.  Showers and rain will move through during the overnight hours.  There may be a break in the action Saturday morning, but rain returns around noon and continues though the mid afternoon.  Total rain about 1 inch, locally higher.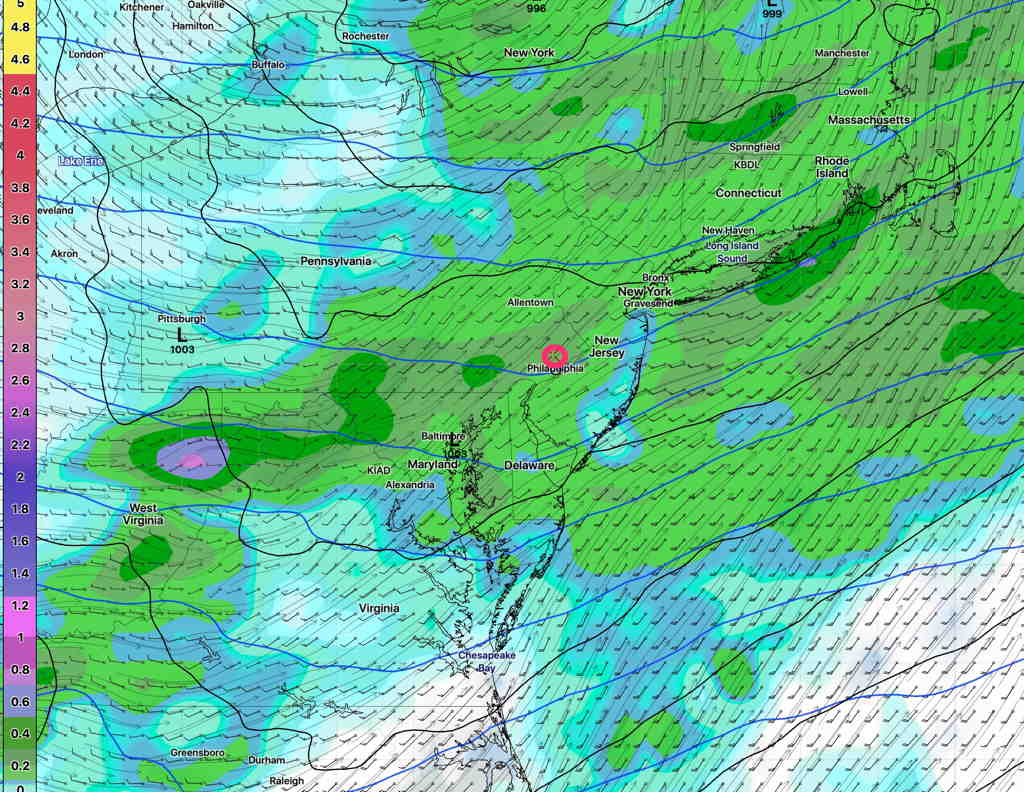 The GFS (new pre-release version) has rain ending around 5PM with even some sun possible later Saturday afternoon.  The HIRESW has similar forecast, but has additional showers and clouds after 8 PM with the actual cold front passage.
Saturday—
Rain and cloud details above
High Temp 81º sd 2.1º  Dew Point 73-74º
Winds SW 5-10 mph   Gusty mid afternoon.  Becoming NW around 10 PM after the cold front passage
High pressure builds in for Sunday. A few upper air disturbances may produce periods of "fair weather clouds" and instability stratocumulus.
Sunday—
Sunny early, then  a mix of sun and clouds in the afternoon.
High temp 78.6º sd 1.3º
Low Humidity. Dew points upper 50s.
Winds WNW  10 mph becoming gusty to 20mph in the afternoon.