While I'm at it, I thought I'd share the latest GEFS snow accumulation forecast for this coming Wednesday into Thursday

The dip in the jet flow that gave us the thunderstorms Monday and the colder weather today will be an ongoing feature of the weather pattern this week and this weekend.
Low pressure developing near the Gulf of Mexico at the end of the week will move up the coast this weekend. Any other year, this would be a recipe for snow with the track of this storm, but the theme of this year so far is what I call "the lack of really cold air".
There's much uncertainty with the development, track and timing of this low pressure system. The current GEFS model shows the low pressure system at 1 PM Saturday—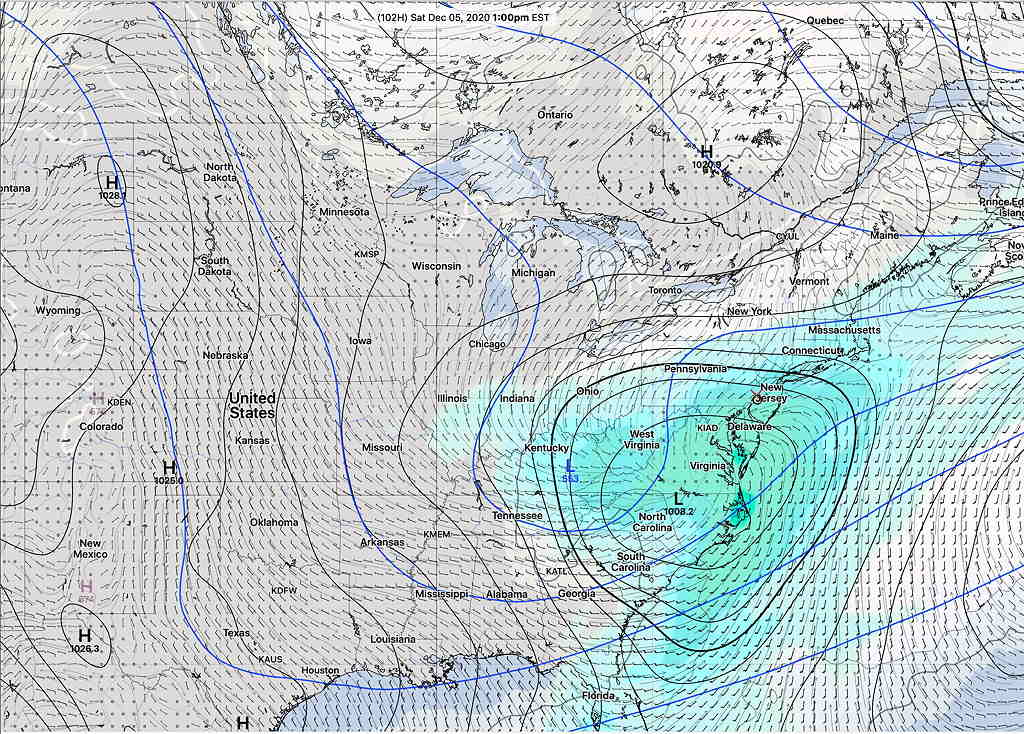 The German global ICON model has a more intensified low pressure system that takes a faster, more coastal track—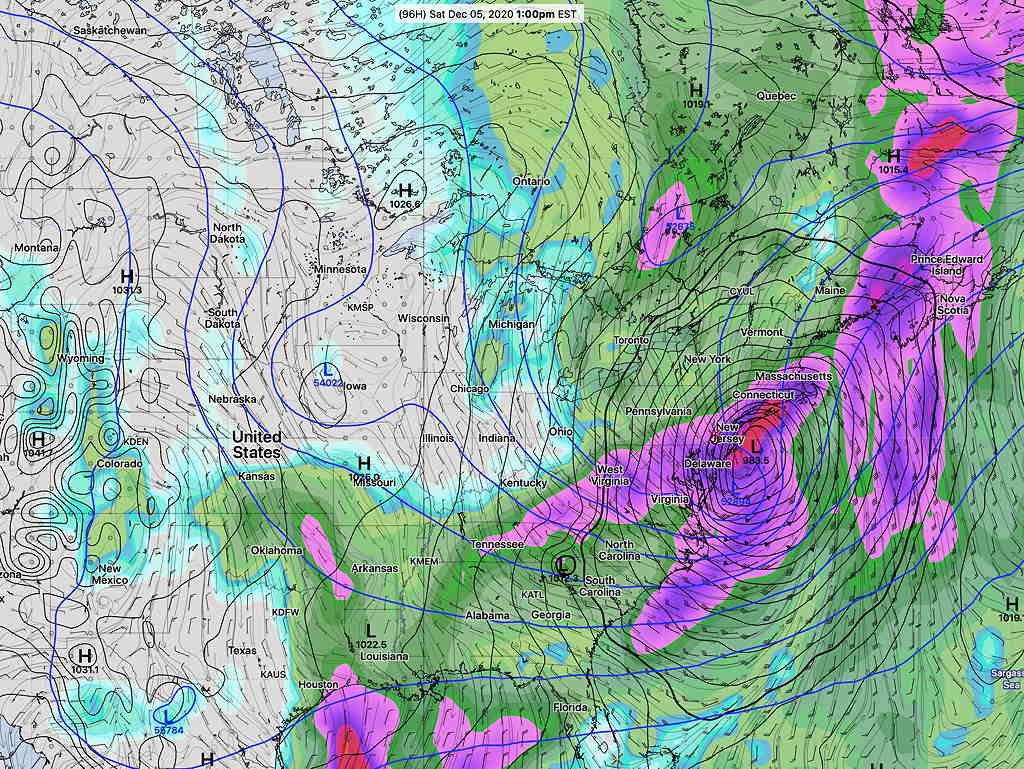 The Canadian global is somewhat similar to the GEFS—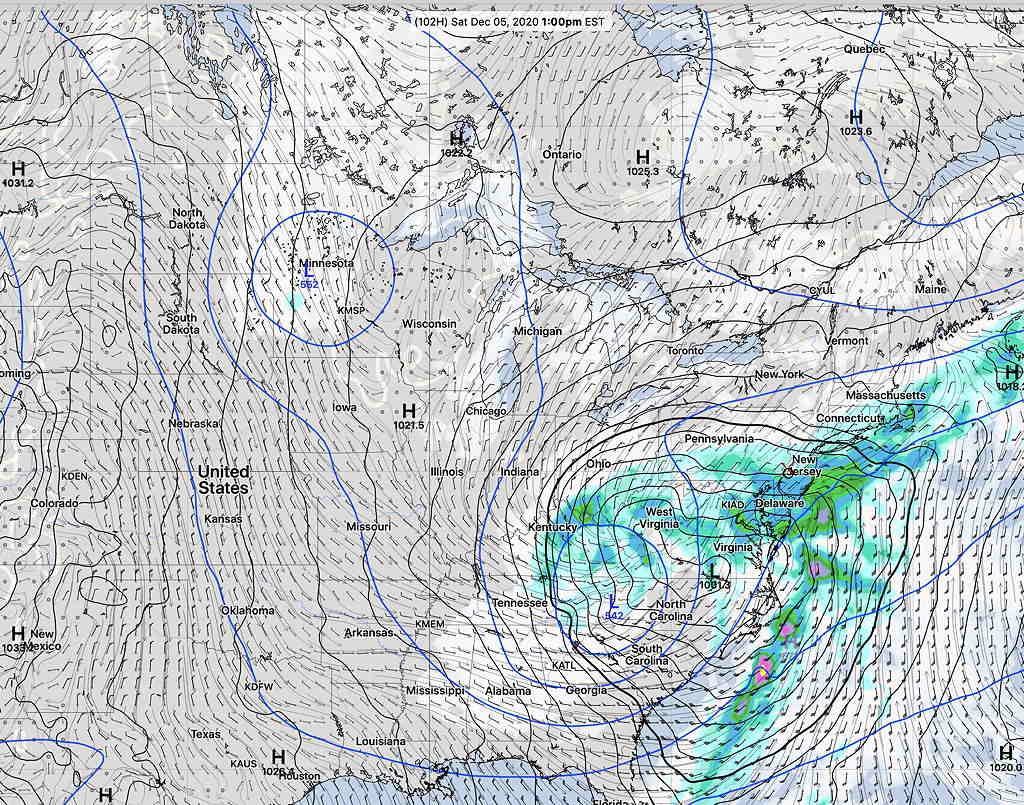 All the models keep the storm warm enough for the precipitation to be RAIN for us on Saturday. (Some snow flurries early Sunday morning possible.)
Either way, Saturday looks stormy and Sunday looks to be windy and unsettled. This is an interesting scenario. Stay tuned.