[su_note note_color="#ffffff"]Updated Fri 04:42 PM —The models didn't shine today. The morning forecast for thunderstorms didn't pan out.  Can we count on the model forecast for this evening? We'll find out.
The models continue the idea of a line of storms approaching the north and western suburbs early this evening, but falling apart as it moves into Philadelphia.
Here's the current radar image at 4:36 PM—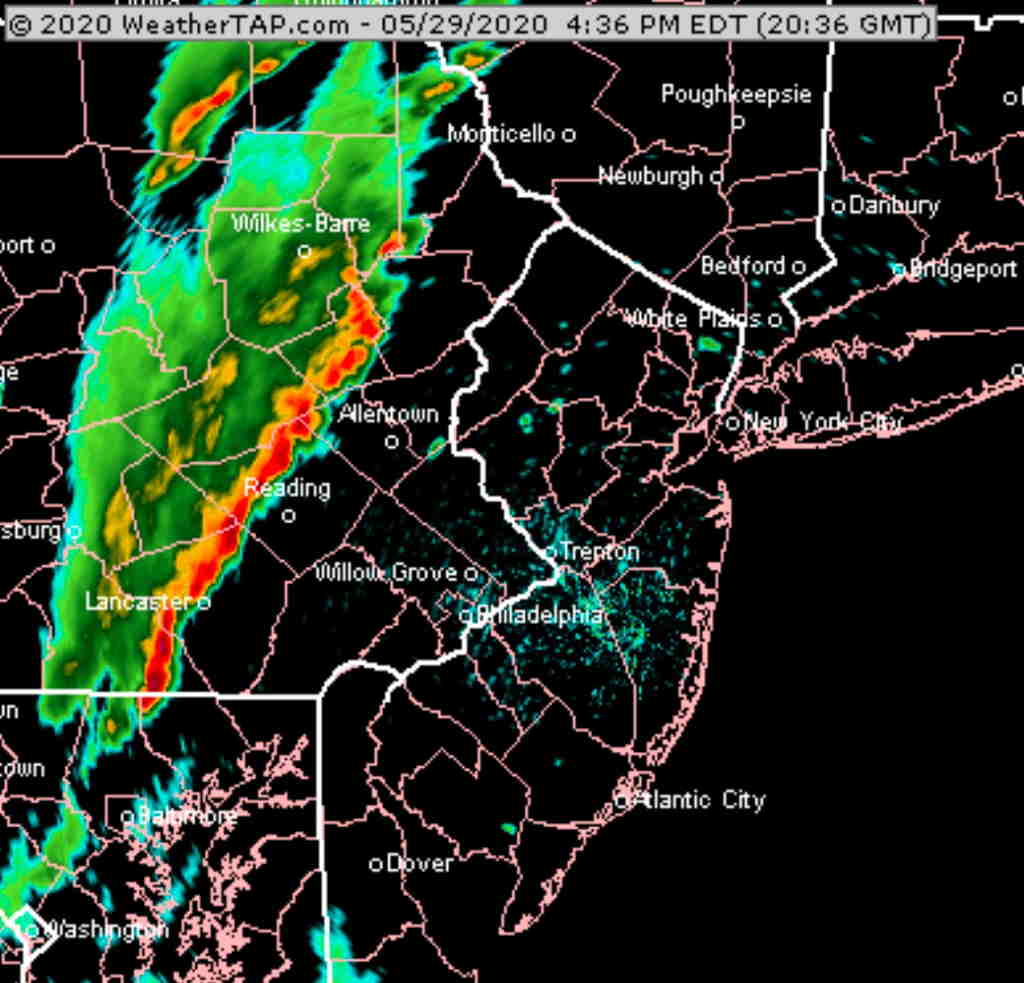 Latest HRRR simulated radar forecast for 8 PM—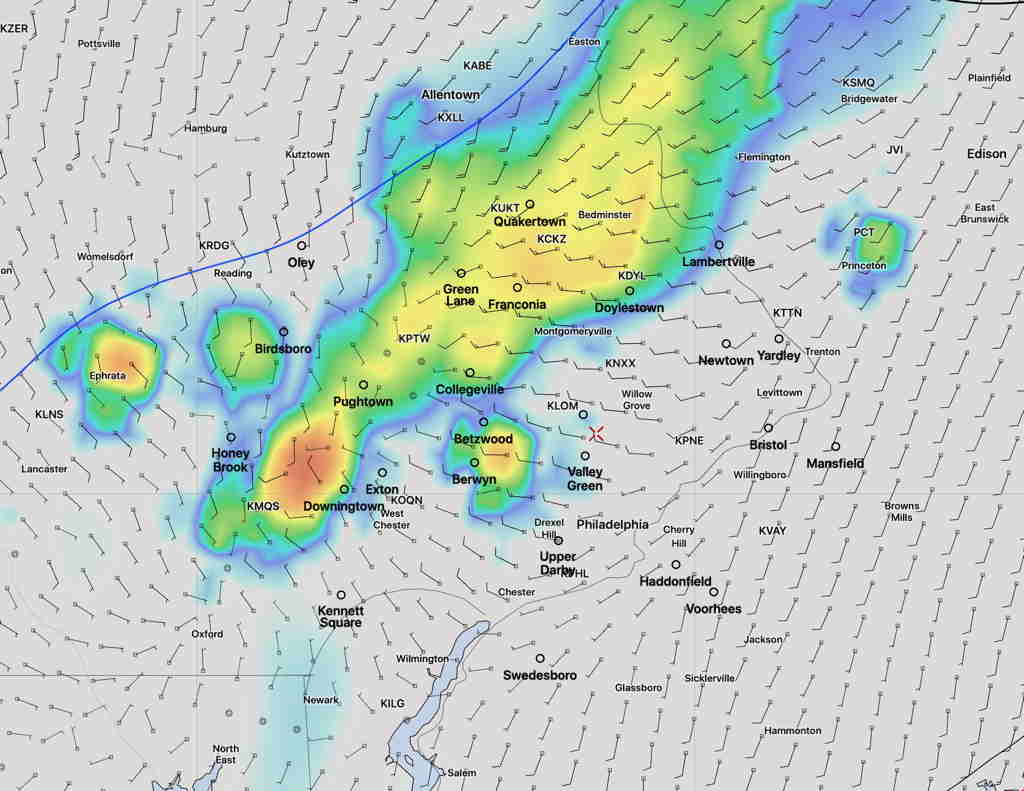 The above HRRR forecast looks imposing, but much of it falls apart, especially on the southern end, as it moves east into Philadelphia and NJ—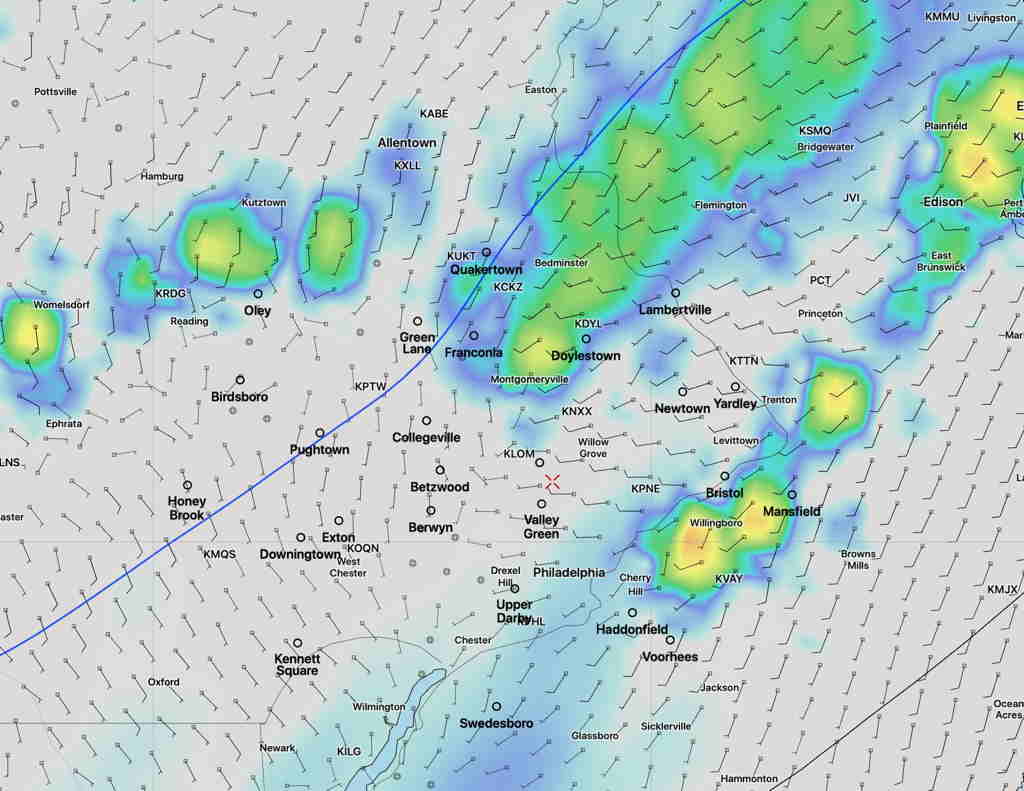 So Philadelphia may see some storms, but they'll be on the decline.
I guess we'll see.  Not a high confidence forecast.
[/su_note]
[su_note note_color="#ffffff"]Updated Fri 09:55 AM — The 2 AM runs of the models still showed showers/thunderstorms for 10-11 AM, but the latest, shorter range models (HRRR, RAP) just run at 8 AM are not as impressive with the forecast of morning thundershowers this morning.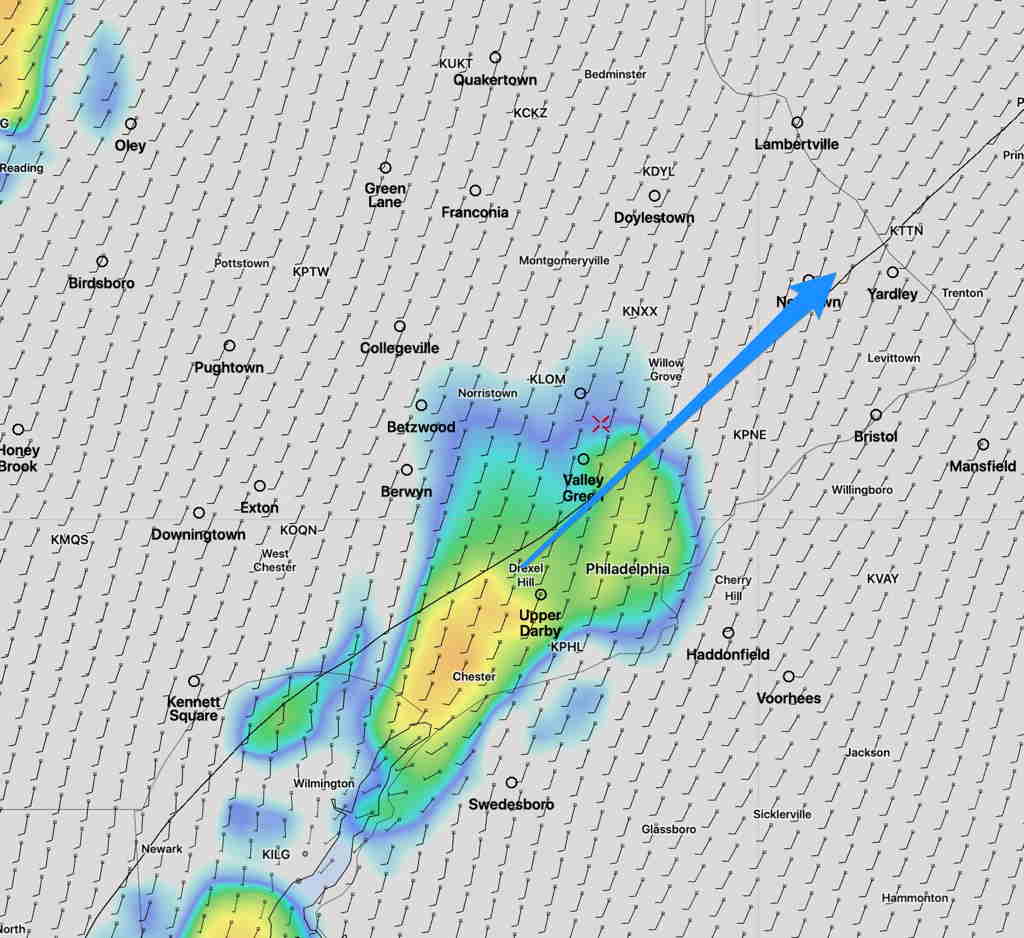 It's almost 10 AM and I don't see much happening on radar.
This morning's HRRR model also shows thunderstorms as close as Valley Forge at 8PM, but they don't make it into Philadelphia.
The energy with this cold front is forecast to move through in two waves, 8 PM Friday and 5 AM Saturday.  The predicted barometric pressure captures this—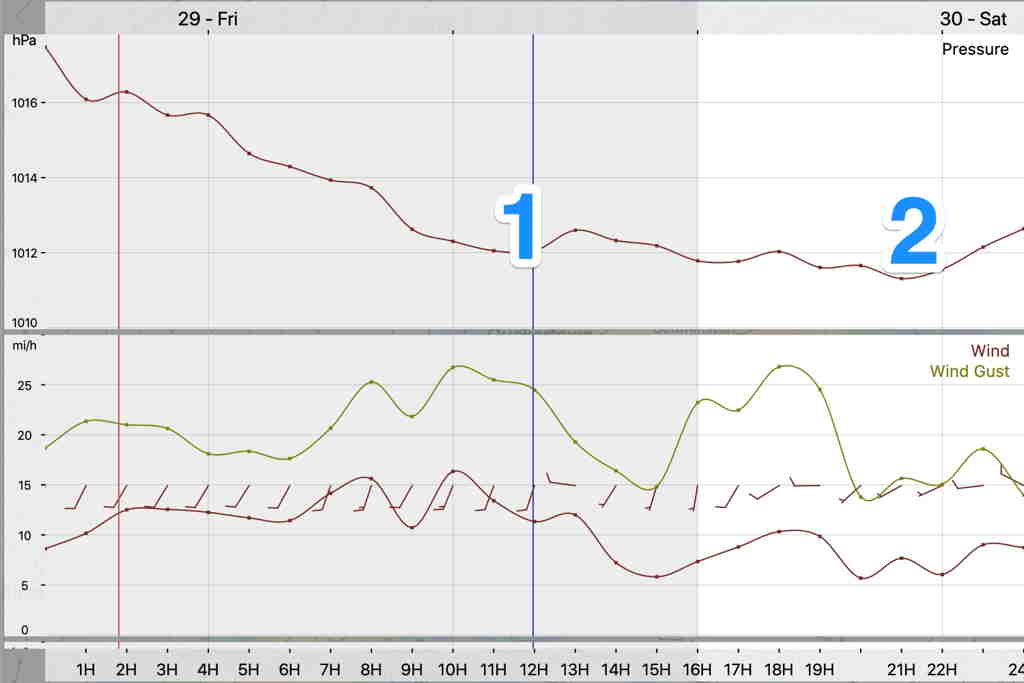 The models are only so go good with these things. [/su_note]
Tonight's models, just becoming available, show a line of thunderstorms moving through Friday morning about 10AM.  That will signal the actual warm front passage.
Becoming partly sunny  warm and very humid.
Another line of storms ahead of a cold front moves through about 9-11 PM Friday evening.  Most models have these storms falling apart as they approach the immediate PHL area, but tonight's NAM NEST have them making it to the immediate western suburbs.