[su_note note_color="#ffffff"]Updated Thu 03:23 PM — Today's models keep the most intense thunderstorms far west of Philadelphia on Friday evening.  Some models showed that yesterday.
The models seem to show  weakening of the storms as they move into the immediate Philadelphia area later on Friday evening, after 10 PM.   I'll keep an eye on it.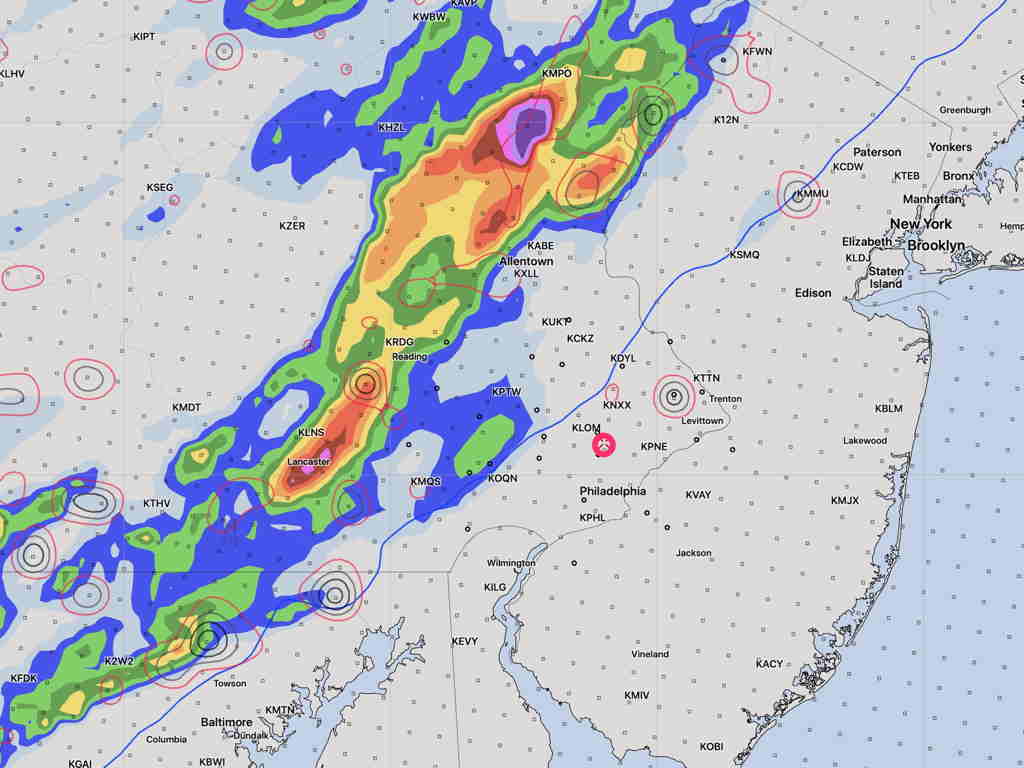 Substantially reduced as it gets here 2-3 hours later—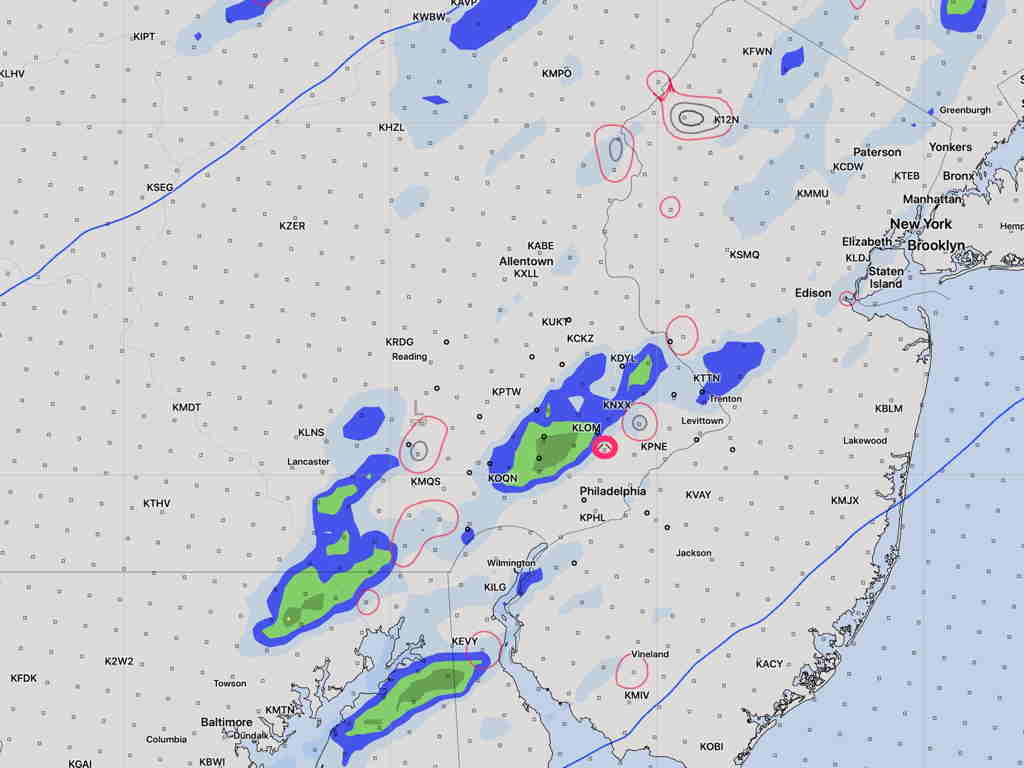 [/su_note]
A warm front will move through the area Thursday night. Showers and some thunderstorms are possible late Thursday night or Friday morning before daybreak.
Very warm and humid weather on Friday is expected with high temps 83º-85º and dew points near or above 70º.
A strong cold front moves through Friday evening.  Very high instability and a very moist atmosphere will fuel the development of some impressive, severe thunderstorms Friday evening. Very high precipitable water values ("PWAT") of over 2.1 inches water will cause locally heavy rain over a short period of time.  There's enough available energy for high winds with these storms.
Some models have the storms shearing off to our west, while others have the line moving through the immediate PHL area Friday evening.  Will need to keep an eye on this.
[su_note note_color="#bceaed"] During the Covid-19 Pandemic shutdown, I had been doing daily forecasts.  This blog has returned to its regular Weekend Weather Forecasts & Outlooks focus along with Significant Storm Forecasts
I hope you've found the daily forecasts over the past weeks useful and informative. [/su_note]