Updated Fri 10:30 PM— Tonight's models have mostly thin, high cloudiness for most of Saturday afternoon with lower clouds moving in later in the afternoon.
---
A fast moving March weather flow will be with us this weekend. A weak cold front moved through today, Friday with a drop in temperatures and some gusty winds.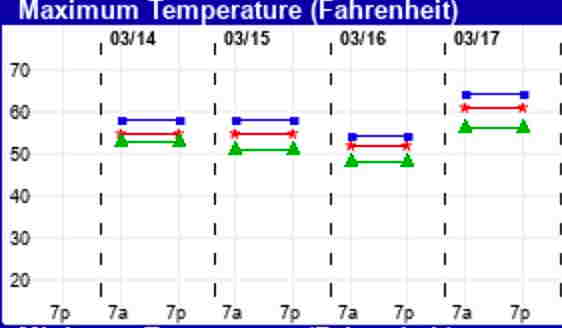 For Saturday morning, high pressure will bring sunny skies for the morning and temperatures closer to average for Saturday. High about 54º.
A fast moving system approaching from the west will bring cloudiness during the afternoon on Saturday—
For Sunday, the fast moving low pressure system and its clouds are expected to stay to our south—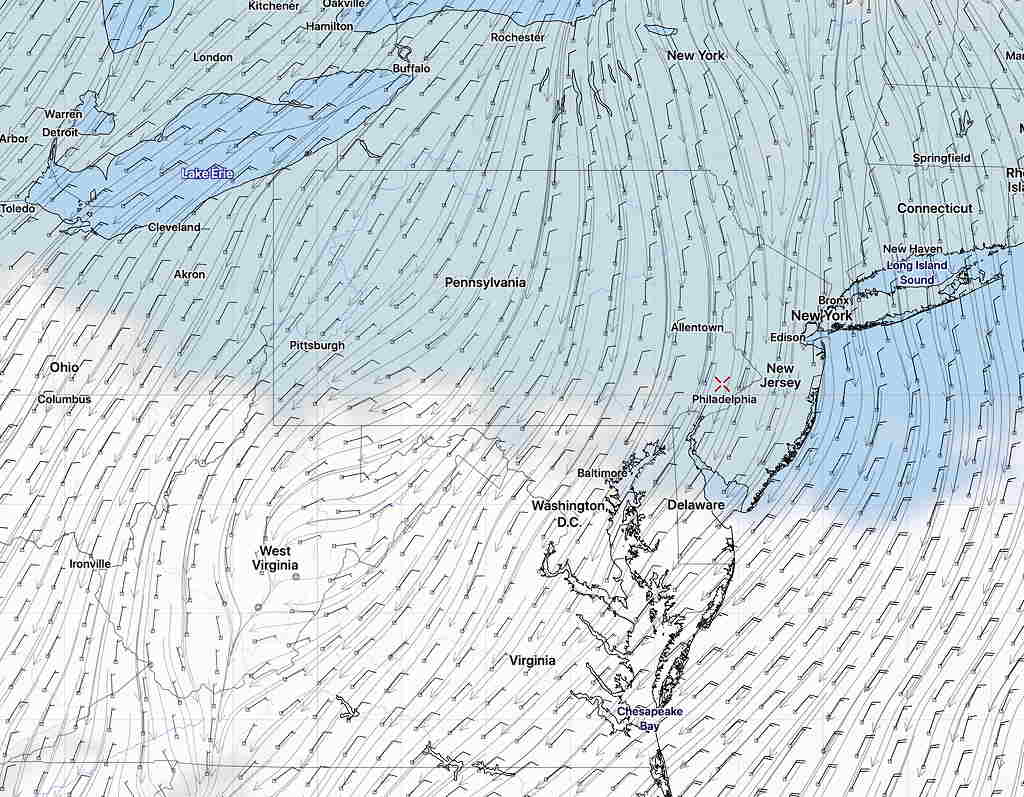 Sunday will be mostly sunny, except southern areas. High 55º.