The current dip in the jet stream and the current chill-down was predicted by the  GFS Extended model for the last day of October or the first day of November almost two weeks in advance.
For the first weekend in November— high pressure will be over us for the entire weekend giving us fair skies and  cooler than average temperatures.  (average high ~ 58F)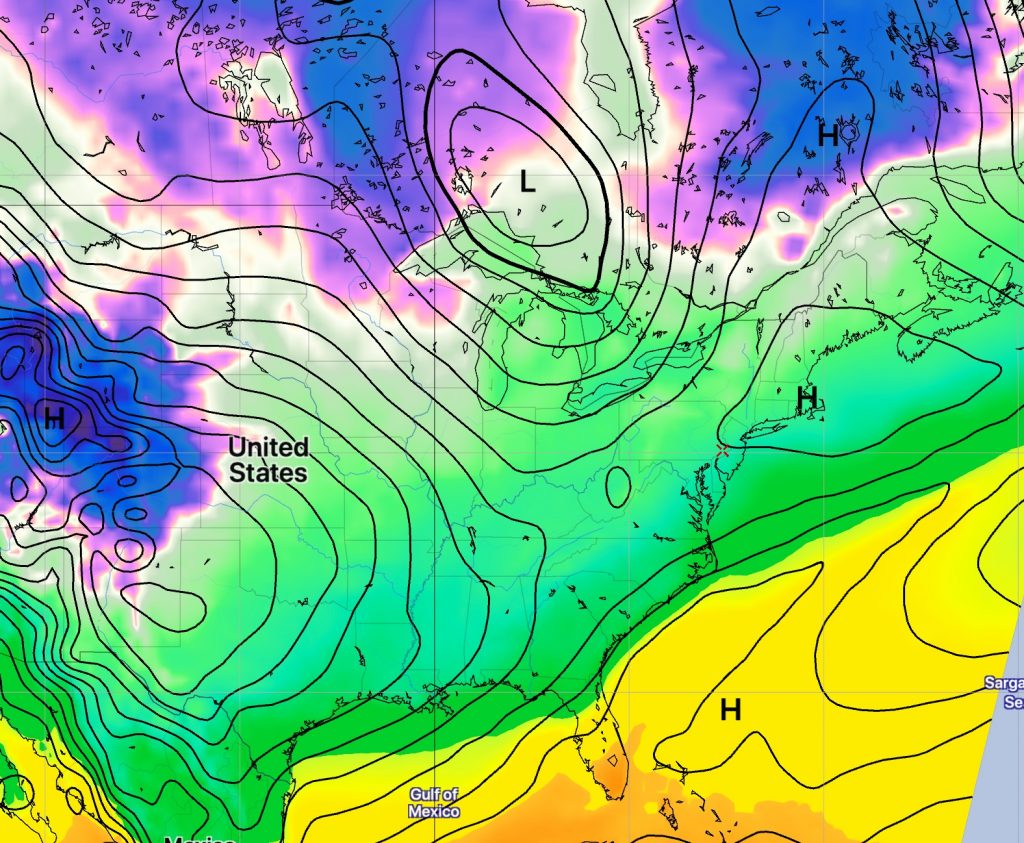 After a chilly Friday night (temps around freezing, or below outside the city), sunny skies and light winds will allow temps to recover to a high of 54 on Saturday afternoon.
A similar scenario for Sunday: Sunny skies and light winds. Highs near 53.