A front will pass through Philadelphia tonight and some cloudiness may linger into early Saturday morning.
Clouds thin later in the morning Saturday and expect some sunshine and low humidity for much of the day before clouds roll in again during the late afternoon. High temperature 74.
The front that moved through earlier in the day Saturday stalls just to our south. A weak disturbance rides along the front Sunday morning. The latest GFS has some heavy showers making their way through Philadelphia and areas south on Sunday morning.
The NAM is less impressive with the precipitation.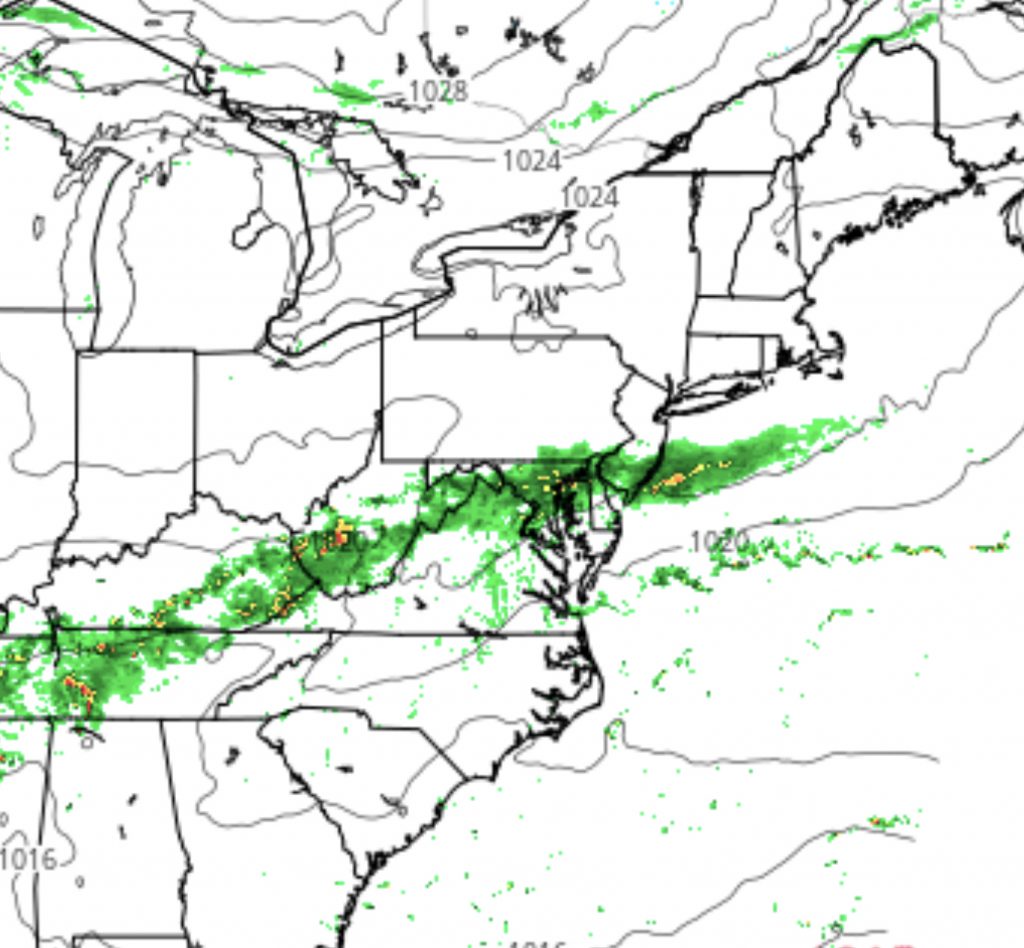 Most of the models have the precipitation ending sometime early afternoon Sunday. It will be cool with highs near 68.
This will be a close call—slightly more intensification or a difference in the position of the stalled front will greatly affect the amount of rain and whether the Eagles will be playing with drying conditions or showers.
[su_note note_color="#d9f2da"]Fri night update: Tonight's NAM has showers before daybreak Saturday, especially northwest of the city. For Sunday, showers may linger through the afternoon. [/su_note]