Updated Fri 11:55 PM highlighted below
Updated Sunday Forecast highlighted below (Sat 7:35 PM)
Sun 10:09 AM Update —
Today's (Sunday's) forecast continues to be difficult to pin down. Early morning radar did not show the showers predicted by some of the models last night. This morning's latest
HRRR
,
NBM
, and
RAP
show some light very widely scattered sprinkles around the 2-4 PM time frame, but this is low confidence. Most likely time for any rain is after 10 PM.
I'll start this forecast by pointing out that the areal coverage and quantity of rain on Friday far exceeded the amount rain forecast by the models 24 hours prior. The overall weather pattern is undergoing a transition this weekend (as explained below), often leading to lower confidence forecasts. Indeed, I started preparing this forecast Friday morning and there has already been a shift in the model forecast this afternoon.
This weekend will be affected by a gradual transition from last week's weather ridge (hot weather) to a weather trough (cooler weather).
Last week—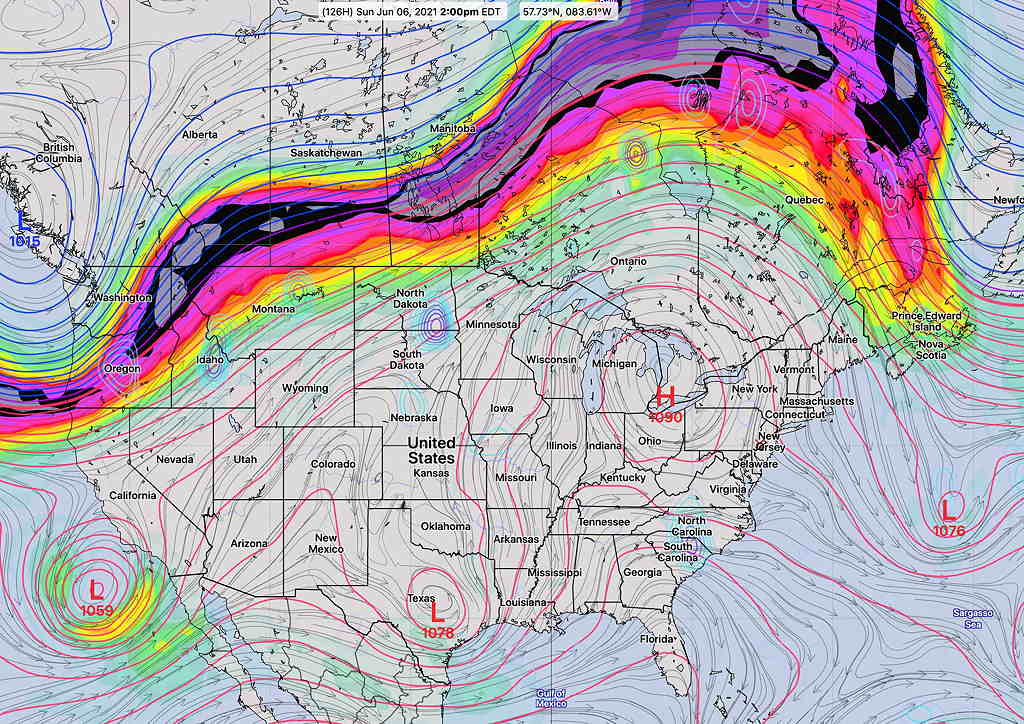 Next week—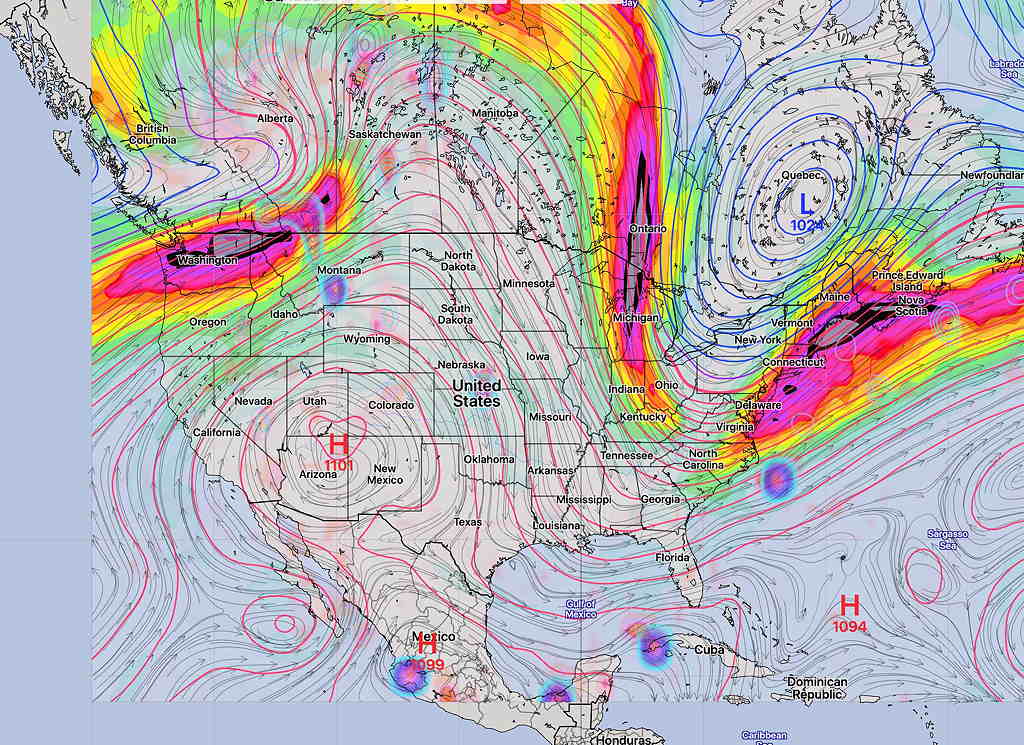 The transition in the position of the jet has already started, with a stalled frontal system to our south and cooler temperatures.
As mentioned, the precipitation on Friday had already moved further north than had been forecast (even this morning's HREF came up short while the GFS did better. ) —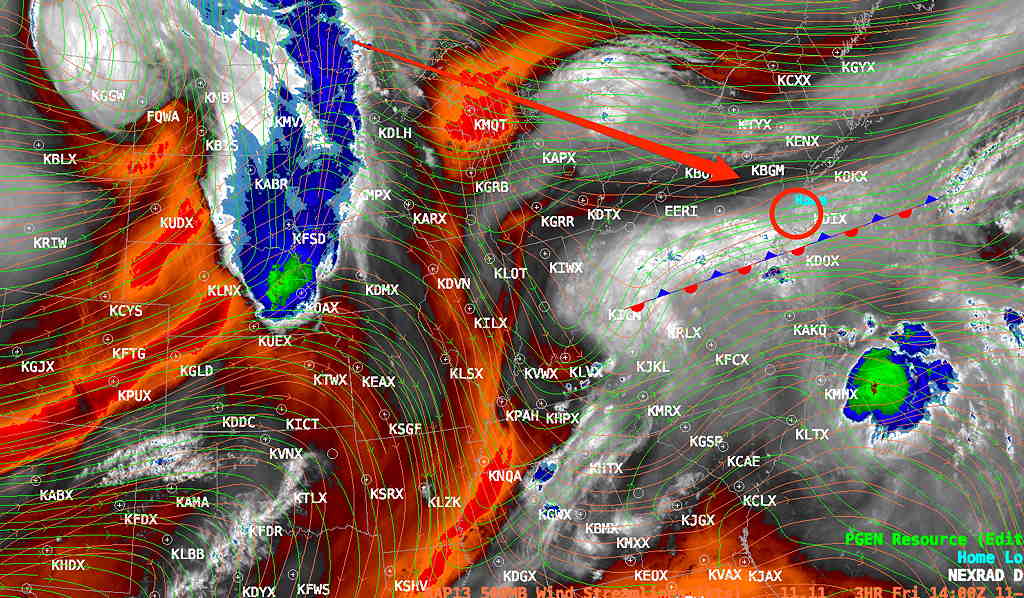 There remain large differences in the weekend forecasts from this afternoon's NOAA, Canadian and ICON models.
I will base this on the model blend (NBM) and HREF, with the idea that these composite models have done the necessary comparisons and arrived at a more accurate forecast. (Even the HREF and NBM do not closely agree on Sunday's forecast.)
Lingering clouds with scattered sprinkles very early Saturday morning.
A mix of sun and clouds in late morning into the early afternoon.
Towards late afternoon, more clouds and a chance of scattered showers developing into the early evening, mainly north and west of the Philadelphia area. High 77.3º sd 4.1º
Early morning clouds and showers (HREF, Canadian GEM) or just early morning cloudiness (NBM) may break for some bright skies or partly sunny skies in the afternoon, especially east into southern NJ. More cloudiness further north and west of Philadelphia.
Above forecast still holds. The NBM now shows a chance of widely scattered light showers early Sunday morning. Then varying amounts of cloudiness, similar to the sky conditions today. Nicer in NJ. The front comes through about midnight with showers, possible thunderstorms.
(The Canadian GEM model is the most pessimistic about Sunday, consistently forecasting showers.) Fri late update: The HRESW has joined the GEM with clouds and showers Sunday.
A cold front moves through in the evening with showers/possible thunderstorms. The NBM keeps the rain to our west until after midnight (while the GFS shows showers about 8-10 PM) High 76º sd 4.0º (high spread, high uncertainty) High 79.6º sd 1.6