Updated Sat 8:18 AM – highlighted below
Updated Sat 7:20 PM- Some changes in the Sunday forecast below
Departing low pressure that brought the very windy conditions on Friday will slowly move off to the northeast for the start of the weekend and high pressure should build in.
A closed upper air low in Arkansas and a somewhat stalled frontal boundary will rotate moisture and upper air disturbances towards our area Saturday night and into Sunday. These disturbances will cause some cloudiness and possibly light sprinkles.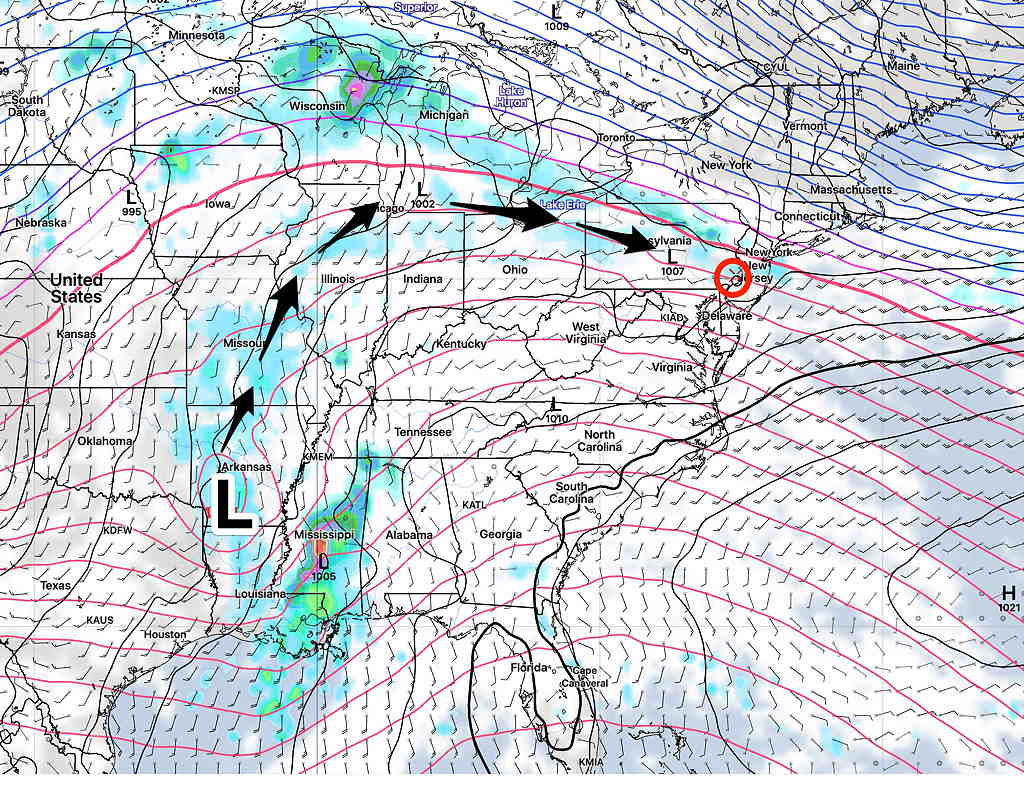 High pressure will be in control on Saturday with mostly sunny skies. Winds will be diminishing as the day goes on. (see wind meteogram at end of post) High temperature 64.3º sd 1.3º (NBM Blue Bell)
Embedded jet stream disturbances will be passing through to our north or through Philadelphia, depending upon the model.
The model blend (NBM) keeps us dry while the GFS has some very light scattered shower activity to the north of us. The Canadian regional GEM keeps us dry.
The new HIRESW-FV3 has scattered, very light intermittent shower activity moving through our area in the morning, with a chance persisting throughout the day.
The latest ICON model is in the middle of the pack and leans towards the HREF model.
The ICON has backed off on the light sprinkles here.
The HREF only shows sprinkles before 8-9 AM Sunday.
I'm going to lean towards the new HREF. Some cloudiness and possible light, widely scattered sprinkles before 9 AM, then mostly sunny skies in the late morning and afternoon.
High temp 80.7º sd 3.1º (High Spread!). More sun has the NBM high temperatures 83.6º sd 2.8º.
Winds