Last night's
HIRESW
-ARW-MEM2 came through, accurately forecasting the showers that moved through around 12 – 2 PM.
Here's last night's HIRESW—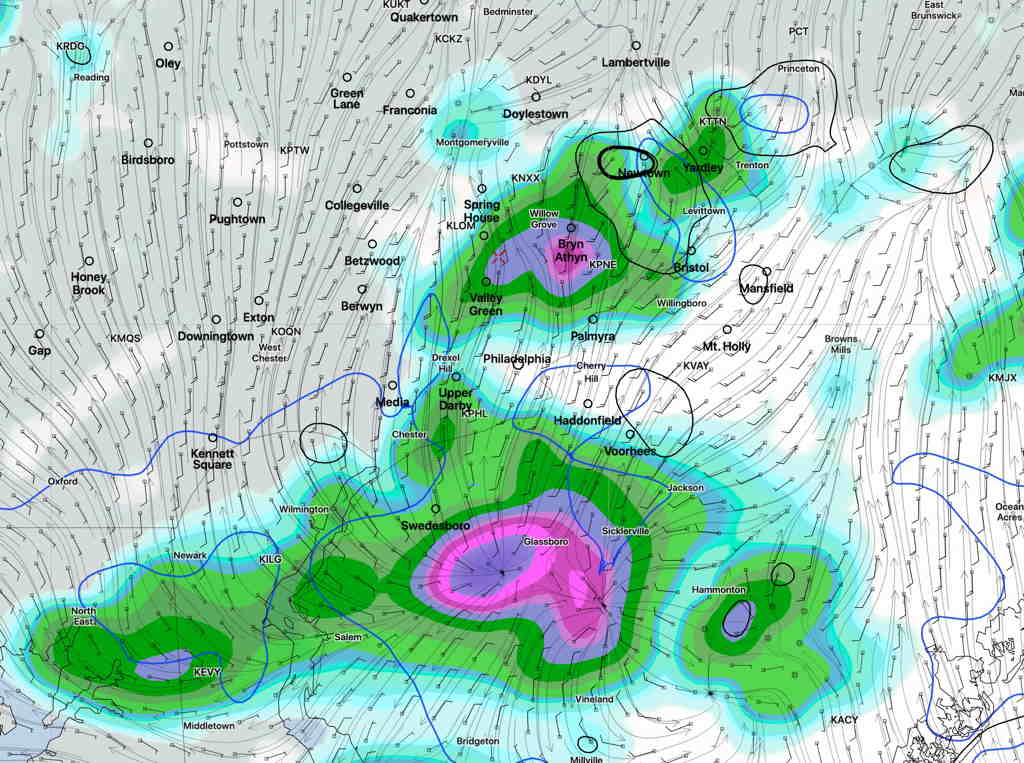 Here's the current radar at 1:39 PM—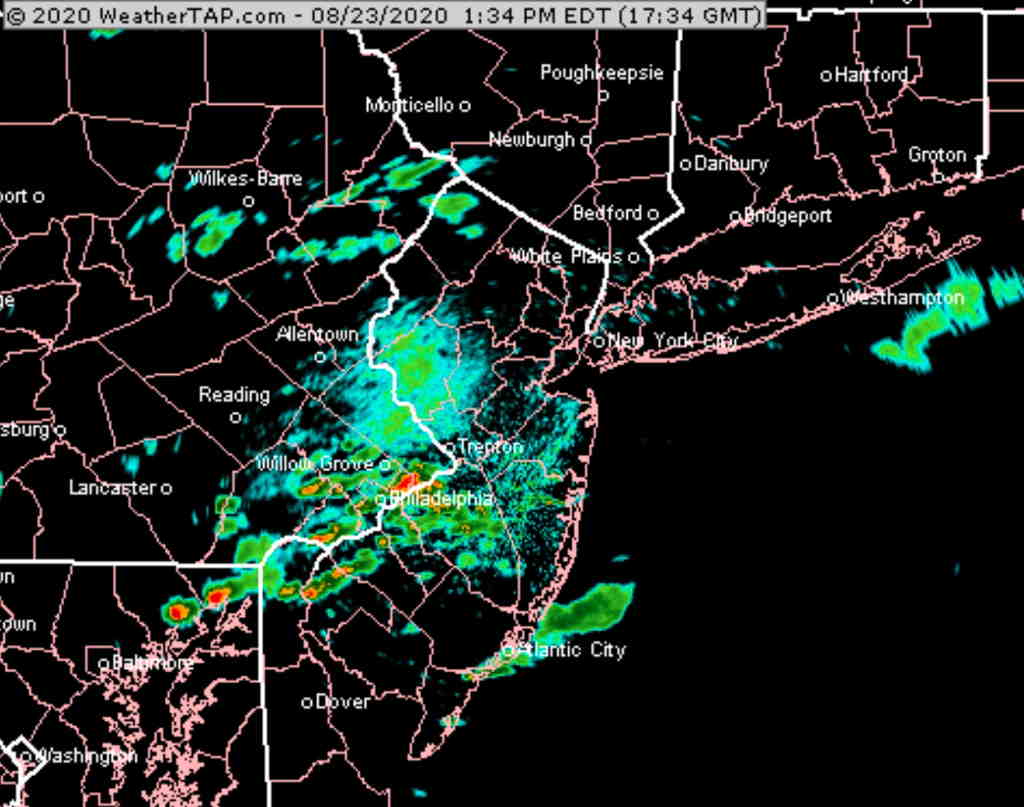 That's about as good as model forecasts get.
There's been uncertainty regarding the shower/thundershower potential on Sunday. High humidity, heat and instability suggests that some showers and thundershowers are likely during the day.
Tonight's models just becoming available have the greatest dynamics just south of Philadelphia and the majority of the models keep the showers just south of our area.
The exception is the HIRESW-MEM2, which continues to forecast showers and thundershowers further north into our immediate PHL area, from 11 AM through 3 PM. As someone who looks at the models as my daily crossword puzzle(s), the HIRESW-MEM2 has been particularly impressive this summer in predicting these sort of convective storms. So, I'm betting on its forecast for Sunday.
The models have more consensus about another period of showers/thundershowers around 10 PM Sunday evening, as another wave moves through.