Thu 05:36 PM Update — This afternoon's models have significant thunderstorm activity in the western suburbs this evening, but the storms dissipate as they move eastward. Most models have them barely making it into Philadelphia this evening.
Below is the NAM NEST at 10 PM; by 11 PM, they've dissipated.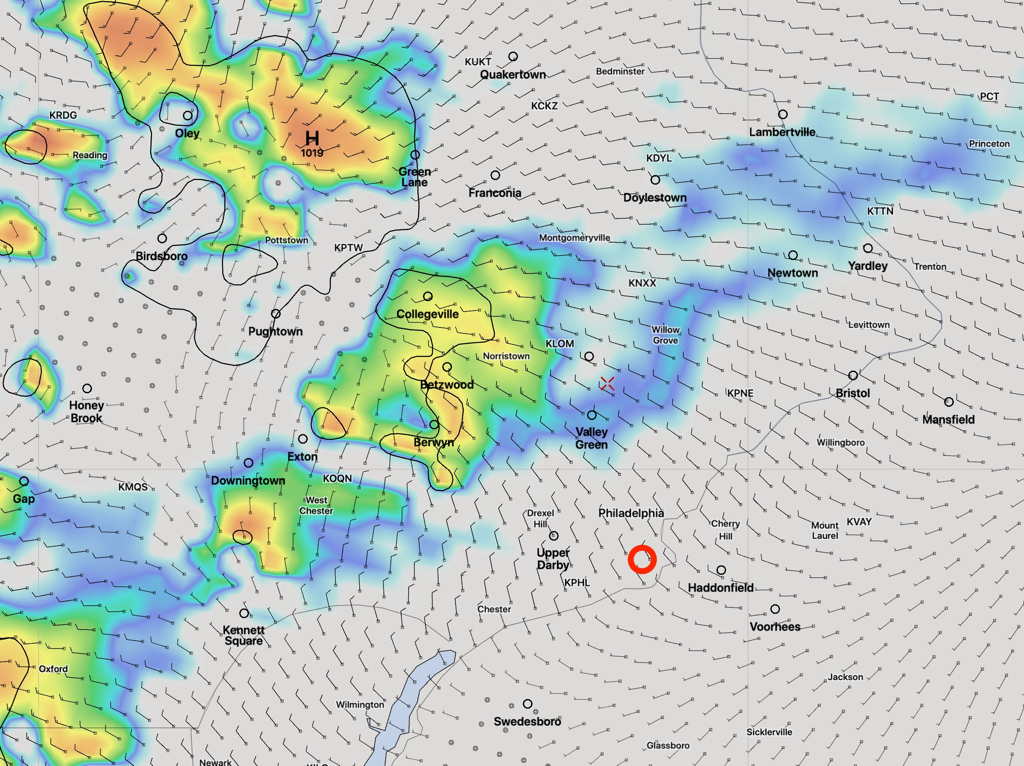 This morning's Canadian HRDPS had more rain in PHL about midnight —
Here's the Model Blend (NBM) 1 hour precip for midnight—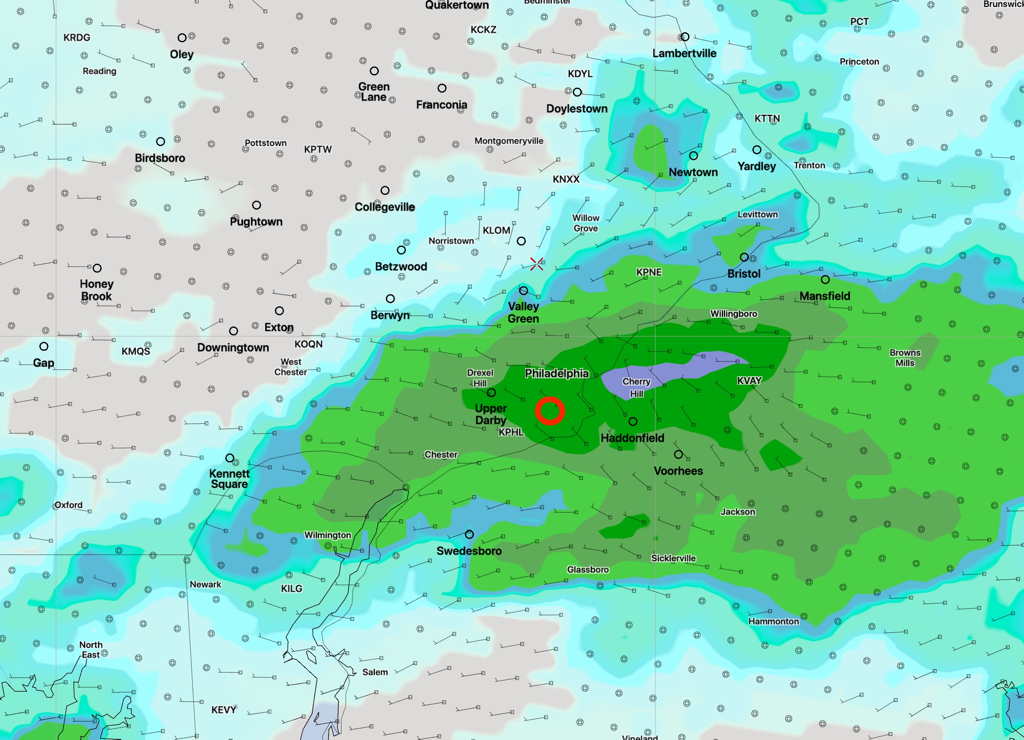 So, there's low confidence about  the thunderstorm potential this evening in Philadelphia. 
There is a stalled frontal boundary near us today, the remnants of last night's storms.   Various areas of vorticity and instability near this boundary will trigger showers and thunderstorms.
It will be difficult to exactly predict the timing and location of storms today.
Right now, areas of Philadelphia are having some thunderstorms.    Reviewing last night's 00z and 06z model runs, no models actually predicted these early morning storms at this time.
However, looking at the same models for triggers of these storms, specifically areas of "vorticity", the models did show these triggers.
With good degree of success, yesterday's forecast look at the GFS 500 mb level (~18,000 feet)  vorticity showed yesterday's storm triggers.
Today we're going to look at the 700 mb level,  (~ 10,000 ft)
Here's the Canadian high resolution model (HRDPS) with 700 mb level vorticity shown in pink/red—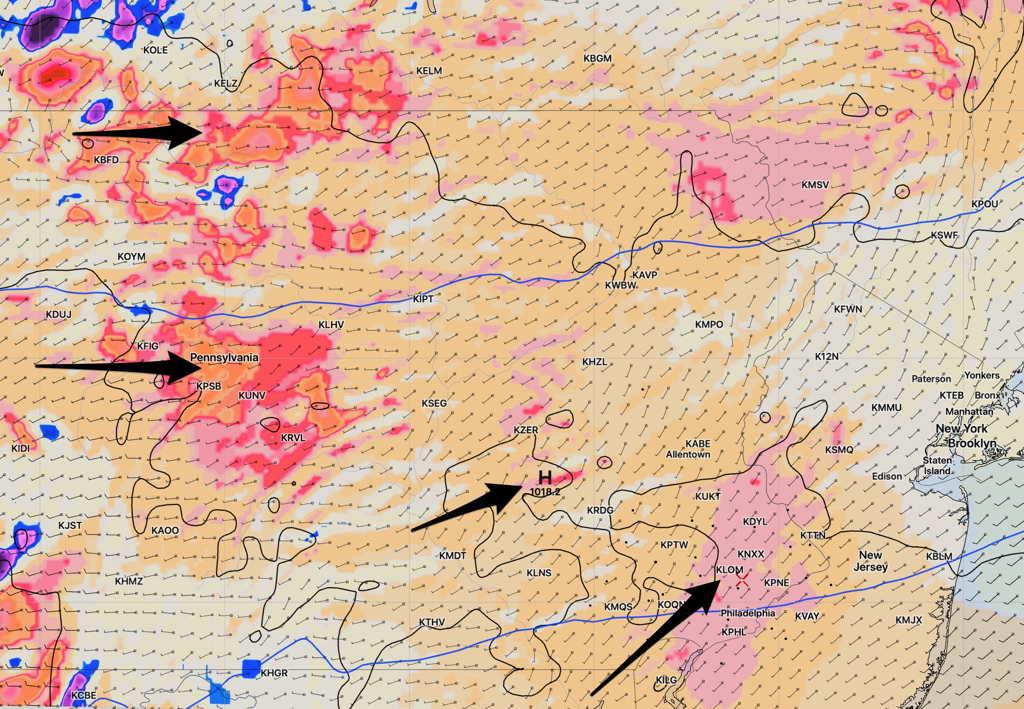 Other areas of vorticity are visible above, particularly several red (positive) and blue (negative) vorticity couplets in northwestern PA.   These will affect our weather later this afternoon.   These positive-negative 'couplets' represent  rapid changes in vorticity (actually a conservation of momentum manifestation), often associated with very dynamic weather.
Here's the HRDPS 700mb vorticity forecast for 4:30 PM today.   There are plenty of areas of activity—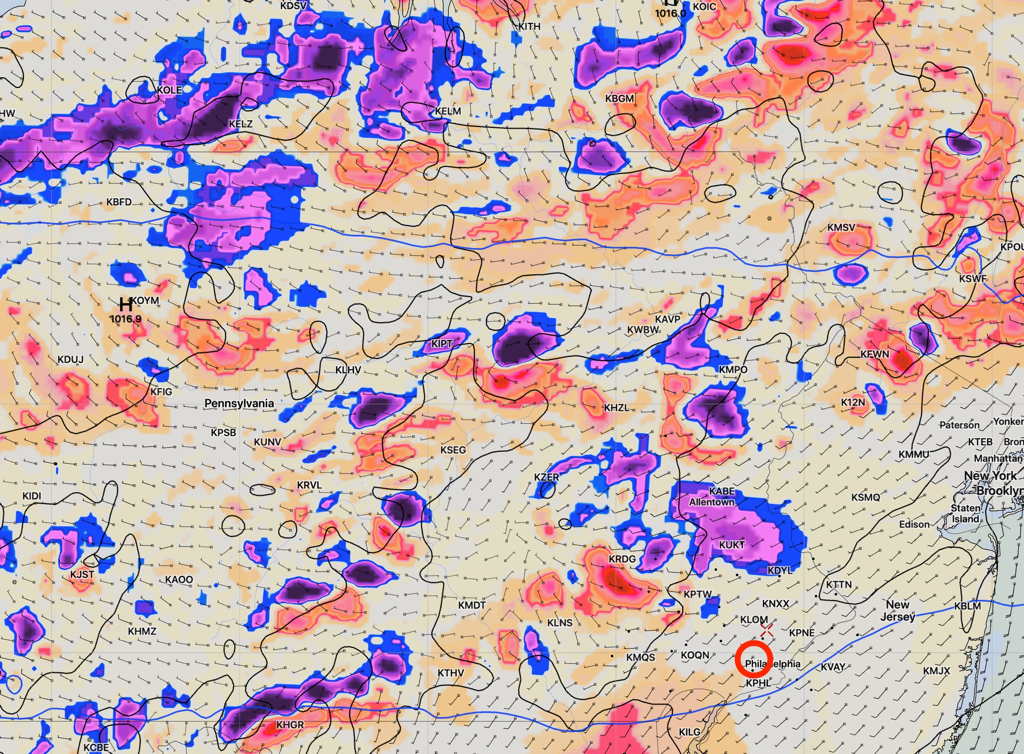 Here's the model blend forecast (NBM) for showers/storms at 7 PM today—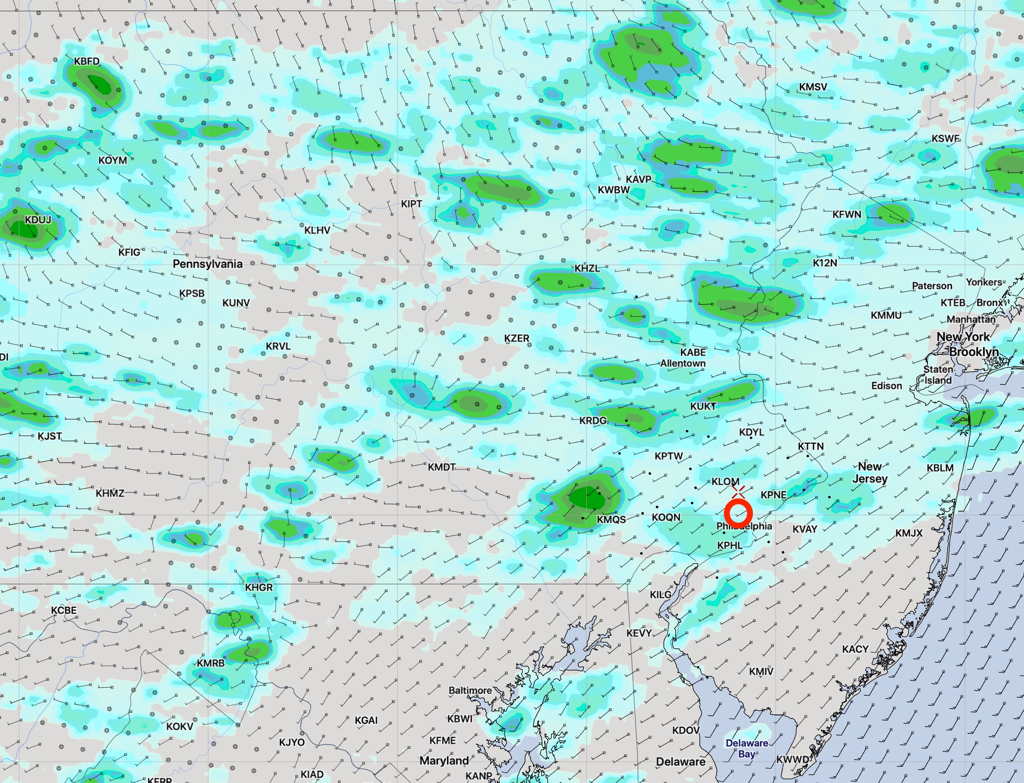 Expect numerous scattered clusters of showers and thunderstorms anytime, especially between 4 PM and 9PM.