Update Fri @ 10:24 AM — A big feature of this system will be the windy conditions. Sustained winds near 20 mph with gusts in the 35+ mph range for much of Saturday.

---
Update Fri @ 7:50 AM — The rain is moving in now from the west, on schedule. The latest GFS continues with the forecast for the heaviest rain to fall today, Friday through Friday night and into early Saturday. Then light rain to intermittent rain through early Sunday morning.
Total rainfall will be 2-2.5 inches with locally higher amounts. About 2 inches will fall during this earlier period.
It's been announced that the NWS-NOAA will be upgrading their "Weather and Climate Operational Supercomputer System" referred to as "WCOSS" in a major way on or about June 27th.
This system does the actual data ingestion and weather model computations.
New Cray Supercomputers will almost triple processing power from 16 petaflops to 40 petaflops. This may result in weather models being available faster and in the case of evening models, earlier. It's a giant upgrade and hopefully the transition goes smoothly.
(They are asking for forecasters to be alert for any systemic weather model errors.)
---
Previously Posted Mon 7:54 PM —
This week will feature a typical springtime weather pattern with plenty of showers and a quasi-stationary upper closed low in the forecast for the Philadelphia area.
The first low pressure system will move in for Wednesday—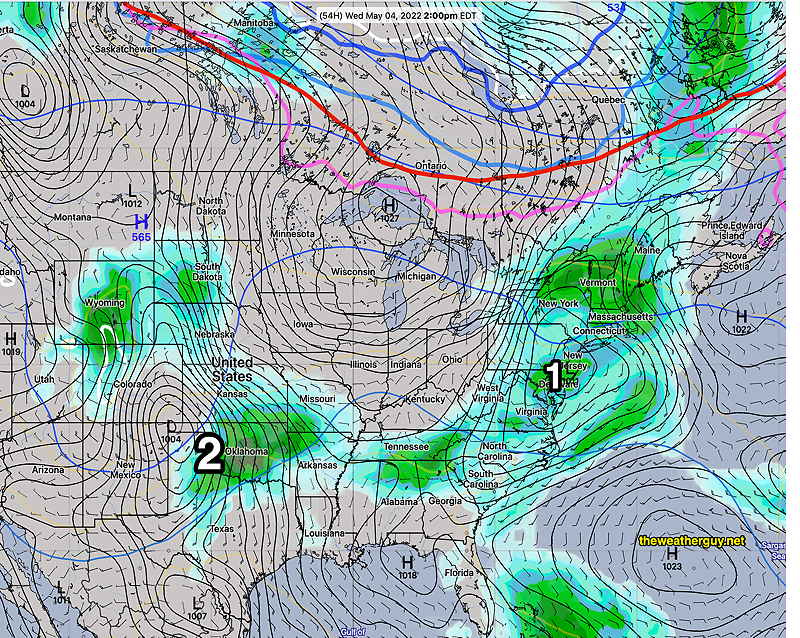 The second system moves in for Friday through Saturday, as a closed upper low becomes quasi-stationary just to our south.
Jet stream (250 mb winds) for late Friday/Saturday morning—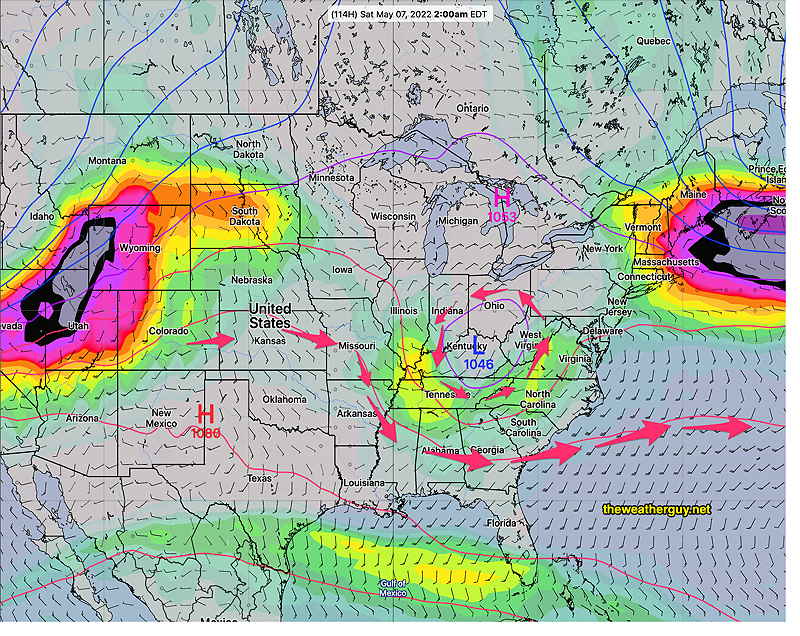 An easterly flow make it chillier with this system. As is often the case with closed lows, the exact position of the upper low (likely to change by Saturday) will make all the difference. Right now, it looks like rain.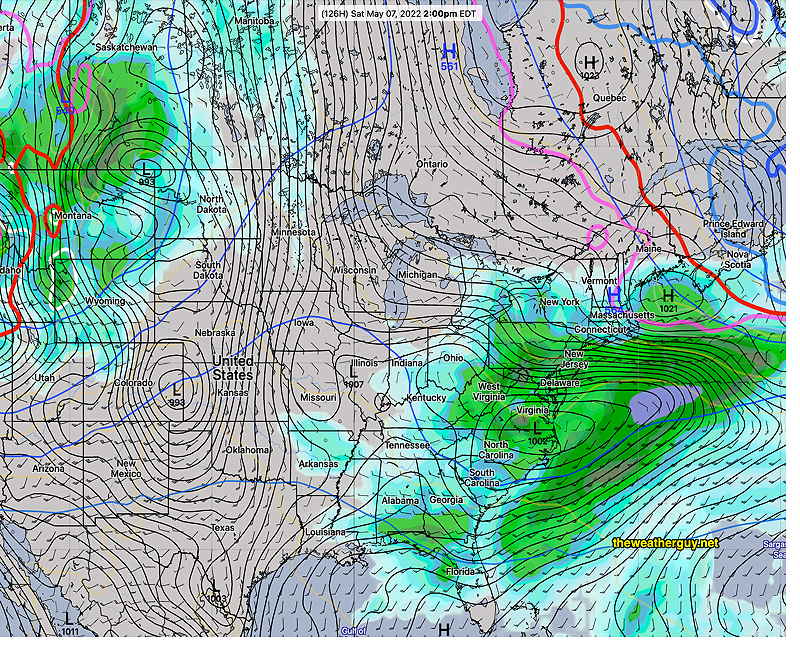 The inclement weather may linger into early Sunday with slow clearing.
The exact position of upper closed low forecasts are difficult to forecast and I expect things might change by the weekend.
---
---