I leave the forecast of hurricanes and tropical storms to the many experts and scientists at the National Hurricane Center and the Center for Tropical Prediction.
That said, I like to chime in when these storms may affect the Philadelphia area.
The experimental Navy COAMPS tropical model has been my go-to, one-stop-shop for hurricane tracks and intensity forecasts.   Overly-simplistic, but it works for me.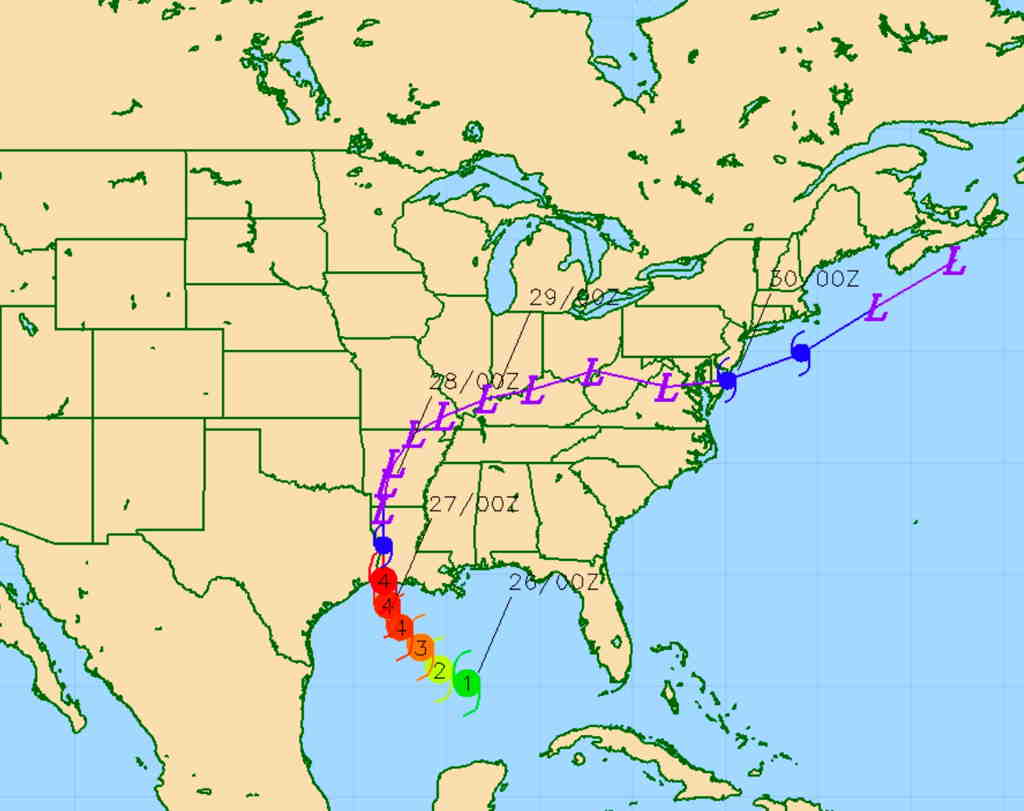 The COAMPS has been predicting a category 4-5 hurricane for the past 18 hours.    Most interesting is the post-tropical storm track, which takes it just south of our area.  The circulation may remain intact enough to redevelop into a tropical structure storm when it hits the Delmarva coast.  Just a possibility, but worth watching.
Right now, the main bolus of tropical moisture looks to affect us on Saturday.  Stay tuned.