[su_box title="Weather Update Fri AM" box_color="#defcdc" title_color="#000000″]Last night's GFS maintains a QPF of 2 inches of rain over the Philadelphia area, occurring after midnight tonight. Rain tapers and ends Saturday morning with a mostly dry Saturday and some sun and clouds.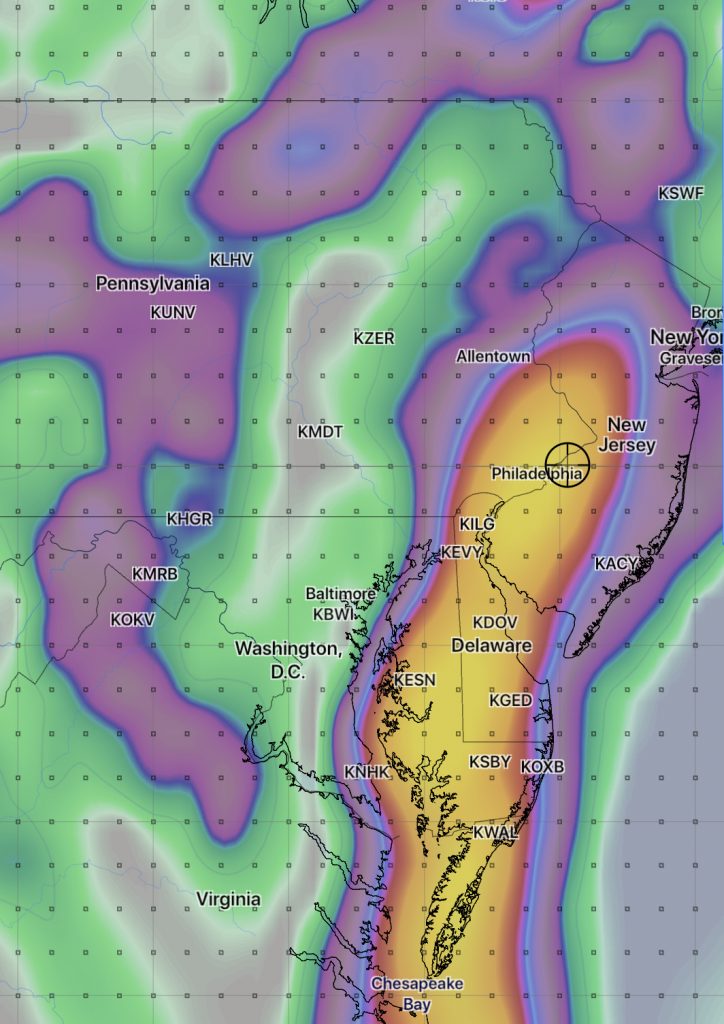 The NAM has the heavy rain to our east.
Large uncertainties with the heavy rain placement remain due to the closed upper low pattern. All models have it dry for Saturday afternoon. [/su_box]
Tonight's NAM is a perfect example of how a closed upper low plays havoc with the model's ability to accurately predict placement of precipitation.
Tonight's NAM has the main precipitation shield rotating to the east of Philadephia. Instead of 1-2 inches of rain here, it's showing a QPF of less than 0.30 inches. (This afternoon's GFS had the heavy rain rotating through to our west.)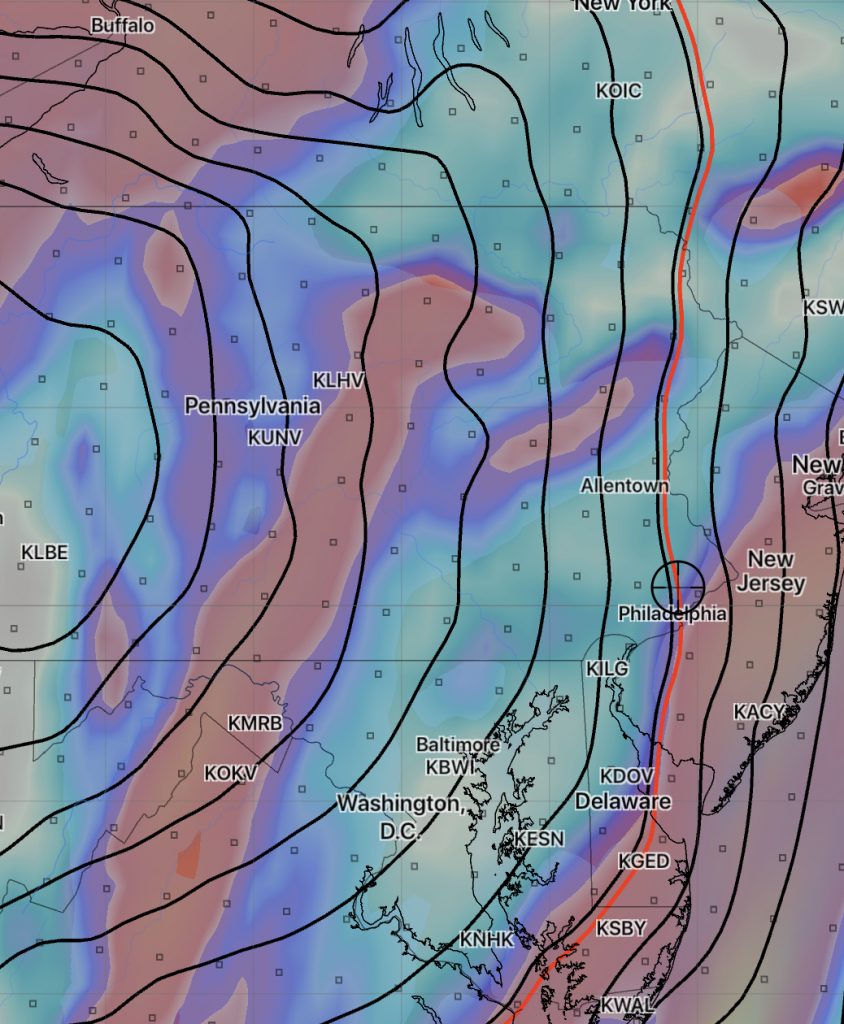 Expect additional changes in the forecast. (Saturday late morning and afternoon still look good.)