Updated Sat 05:23 PM — It's difficult (read impossible) to time the showers and clouds with this sort of instability setup, but it doesn't keep me from trying.
Updated Sat 08:34 AM —Several of the short range models suggest some bright skies and even some sun breaking through between noon and 3 PM Saturday. More showers possible later today, although the rain this morning may be the heaviest we'll see.
Less than ideal weather will affect our area this weekend. Things will improve by Monday.
An upper closed low pressure be directly over us on Saturday. The exact placement of showers and the degree of cloudiness is difficult to accurately model with upper lows.
Any sun that manages to break through the cloud cover on Saturday will trigger instability showers and thunderstorms.  Here's the NAM forecast for noon on Saturday showing the the low pressure system (blue line) at 500 mb (~18,000 feet)—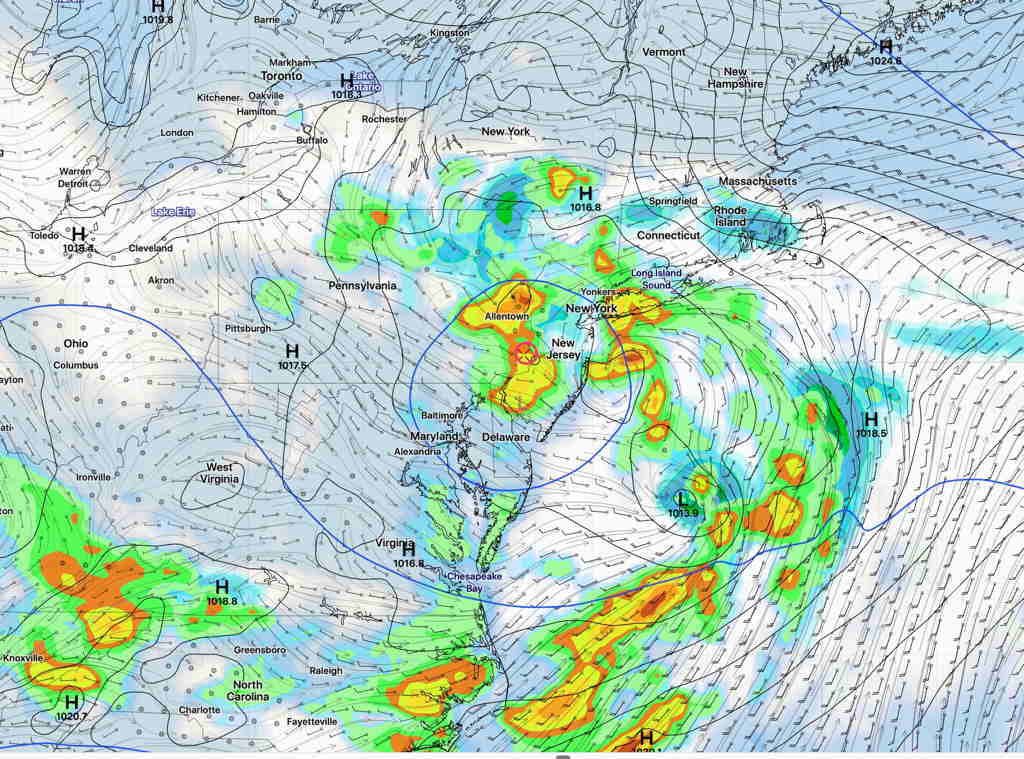 Saturday—
Mostly cloudy, breaks of sun possible at times.
Showers and thunderstorms possible any time, especially late morning and in the early afternoon.
High temp 75.7º sd 2.3º
Winds light from the W, increasing and shifting to the NE later in the day.
For Sunday, the upper closed low moves off to the east, as surface low pressure maintains clouds.  Some models have considerable breaks of sun, some show very cloudy conditions  —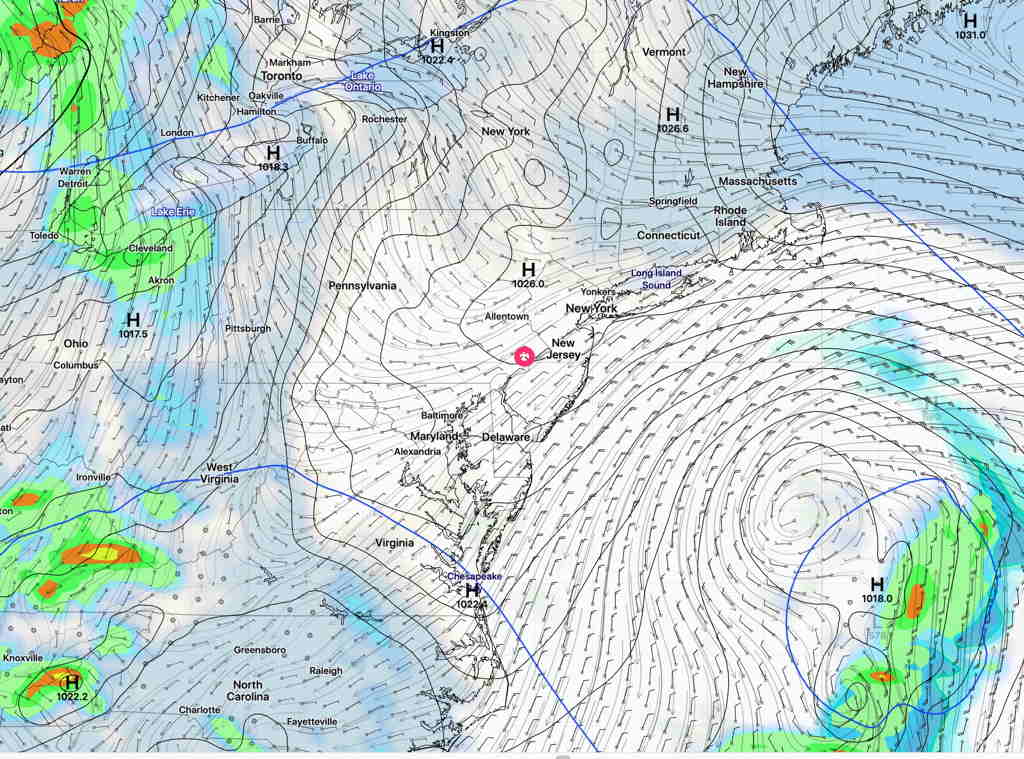 Sunday—
Mostly cloudy, then breaks in the clouds possible later in the afternoon.
No precipitation
Cool. High temp 65.7º sd 3.3º
Winds gusty from the NE in the morning, decreasing in the late afternoon.
For Monday, skies still fairly cloudy with breaks of sunshine developing during the day as high pressure builds in—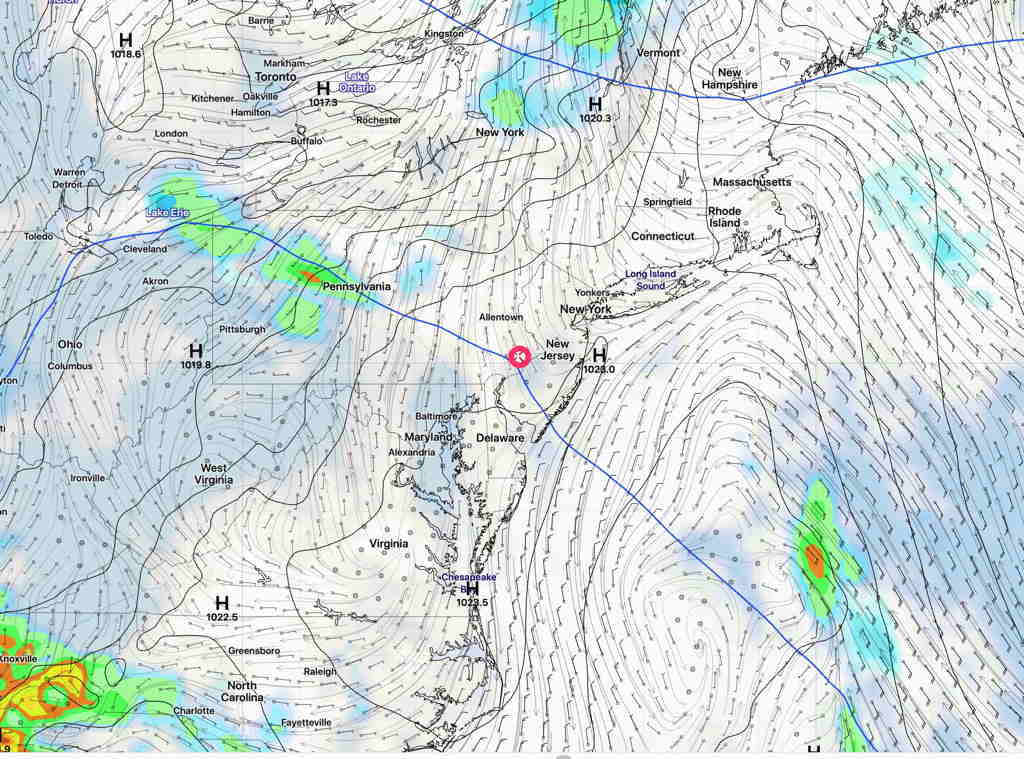 Monday—
Clouds break for sunshine by late morning.
No precipitation
Milder- High temp 73.1º sd 2.8º
Windy and gusty from the SSW