[su_note note_color="#d9f2da"]8 AM Fri Update: The most recent model runs vary in their areal coverage of thunderstorms later this afternoon. Generally the coverage is less than yesterday.  The High Resolution Ensemble Forecast (HIREF) which had the best forecast yesterday has showers and thunderstorms between 4-8 PM in the area in red. Last night's GFS and NAM have fewer thunderstorms in the area in yellow, to our north.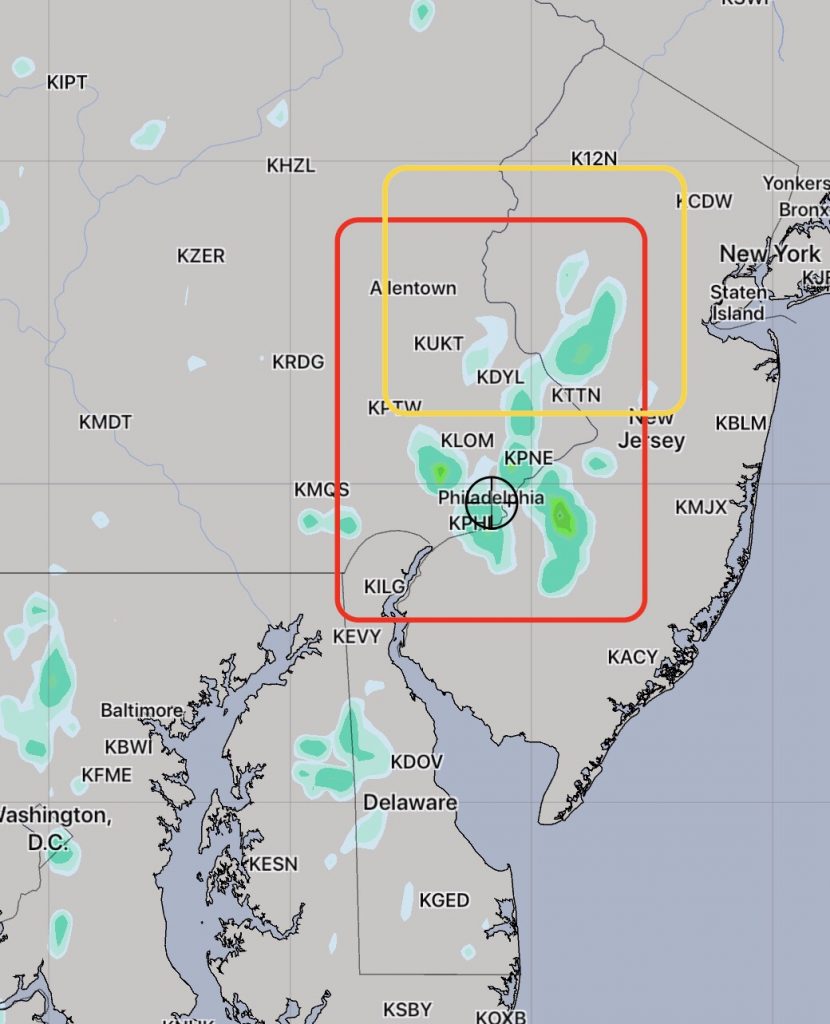 Any thunderstorms will be slow movers and precipitable water values (PWATs) are very high – 2.1 inches, meaning any area getting showers will have very heavy rains.
[/su_note]
From last night
A poorly defined warm front will move through overnight and Friday morning. It will be cloudy in the morning and some models have a significant amount of cloudiness with some sun for the rest of the day.  With uncertainty in the amount of cloudiness, there is a wider than usual range in high temps from 87 through 90. All models have it uncomfortably humid with dew points in the 70s.
The statistical models have a 78% chance of showers and thunderstorms in the afternoon. In the city, highest chances are between 4 and 8pm, although tonight's high resolution models are not that impressive with the coverage of the showers on Friday.
As we saw today, the best models get the timing and placement of the showers approximately accurate, but the timing is often off by an hour or two and the exact placement is rarely exactly correct.  Today was also a bit hotter than had been predicted.