The weather wasn't quite what had been forecast. The models over-predicted the thickness of the cloud cover today (at times the sun was breaking through mid-afternoon) and were off about the drizzle.
Sat 07:39 PM Update —Today's models are less impressive with the drizzle for Sunday afternoon. Some are still showing drizzle, mostly mid to late afternoon.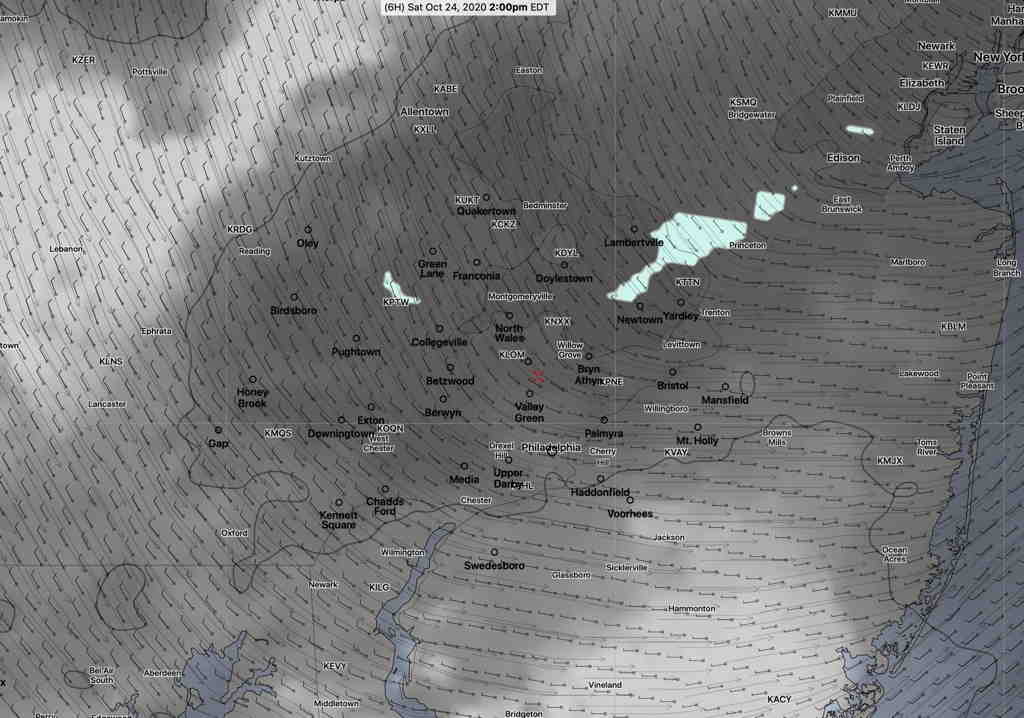 Wed 03:56 PM Update — Today's latest models continue with earlier exit of the rain and the passage of the weak cold front.
Some models have the rain ending as early as noon Thursday. The model blend has the rain ending between 12-2PM. Sunshine breaks out shortly after the rain ends.
A strong cold front moved through on Friday, following the departure of the remnants of what was Hurricane Zeta. Winds have shifted to the NNW and colder air will filter in for Friday night into Saturday.
Cold temperatures at daybreak Saturday. Most areas are forecast to be at or below freezing.
High pressure will be in control on Saturday but will quickly depart Saturday night and a return flow of milder air (and moisture) will move in for Sunday before another cold front moves through Sunday afternoon.
Saturday— High pressure and sunny skies
Mostly sunny skies, high to mid level cloudiness moves in during the afternoon, especially western suburbs.Low temperature early morning 44.0º sd 2.6º (NBM model) Blue Bell
High temperature 61.6º sd 1.6º (NBM model) Blue Bell.
Winds light, NW–>N 5-8 mph
Sunday— A warm front will bring mostly cloudy skies in the morning. A cold front moves through about 4:30 PM preceded by light showers.
Low level clouds
Some scattered, light drizzle possible, during the mid to late afternoon.
Low temperature early morning 39.3º sd 1.6º (NBM model) Blue Bell
High temp 52.9º sd 2.4º (NBM model) Blue Bell area.
Winds E–>SE 10-12 mph with gusts to 15 mid afternoon.
I'll update later this evening or Saturday morning