The weak cold front that moved through on Friday will move north as a warm front later Saturday into Sunday. Showers expected with the warm front Saturday night. My regular readers know that a tropical system or hurricane near the continental US often plays havoc with the model forecast specifics.
Saturday—
Significant and increasing high level cloudiness (cirrus). Lower level clouds increase during the late afternoon and early evening.
High temp 87.0º sd 2.0º
Dew points mid 60s.
Winds calm to very light from the SE at 0-6 mph
The warm front moves north, but unstable and humid air may result in thunderstorms Sunday afternoon, especially west of Philadelphia.
Sunday—
Cloudy in the morning, sun breaks out during the late morning or early afternoon.
Showers linger early in the morning.
Thunderstorms and showers possible later Sunday afternoon.
High temp 91.3º sd 2.6º (larger than average spread)
Very humid! Dew points near 75º
Winds increasing 10-15 mph from the S and SW. Becoming gusty in the afternoon.
GFS (pre-release version 16) forecast Hurricane Isaias on Tuesday morning at 8 AM, currently the closest forecast approach to our area —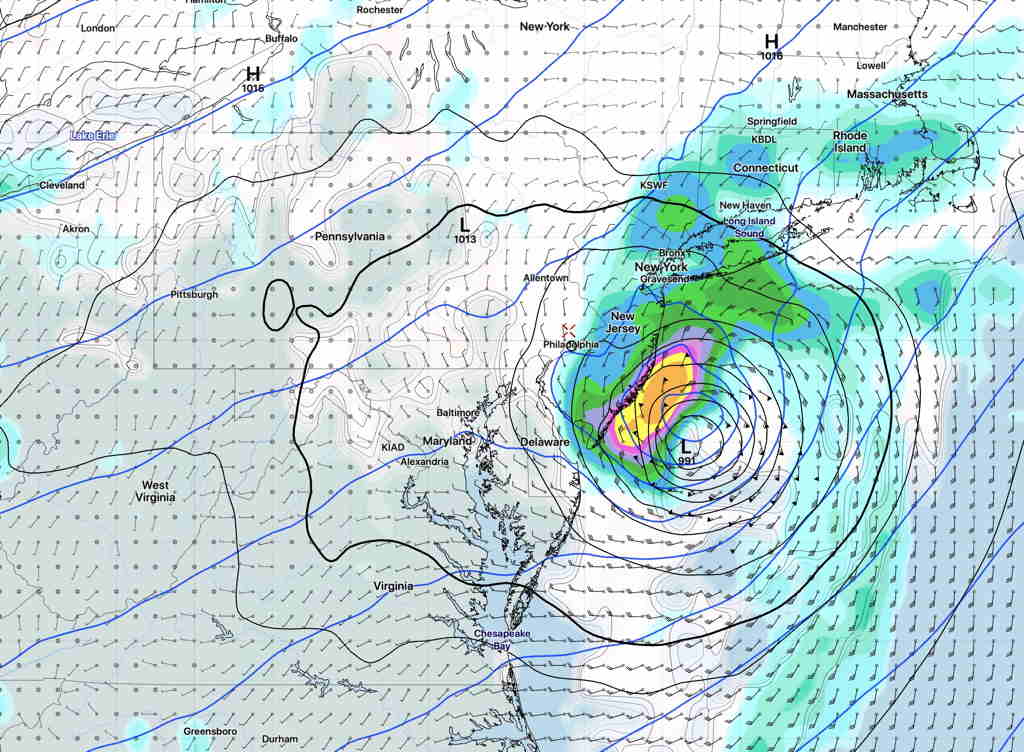 The model blend (NBM) shows much more rain to the west on Tuesday—