Two more rain storms forecast for this week –one Thursday (possibly missing us, staying to the south) and on Saturday. The Saturday storm may be a nor'easter, but the lack of cold air makes this an atypical nor'easter for January. It looks like rain!
The current weather pattern is quite anomalous for January. There's little evidence of deep intrusions of cold air into the continental US for the first two to three weeks of January!
There will be short duration cold air intrusions into the Northeastern US which will alternate with mild air and wet flows from the southwest.
The current climate model forecast captures this nicely: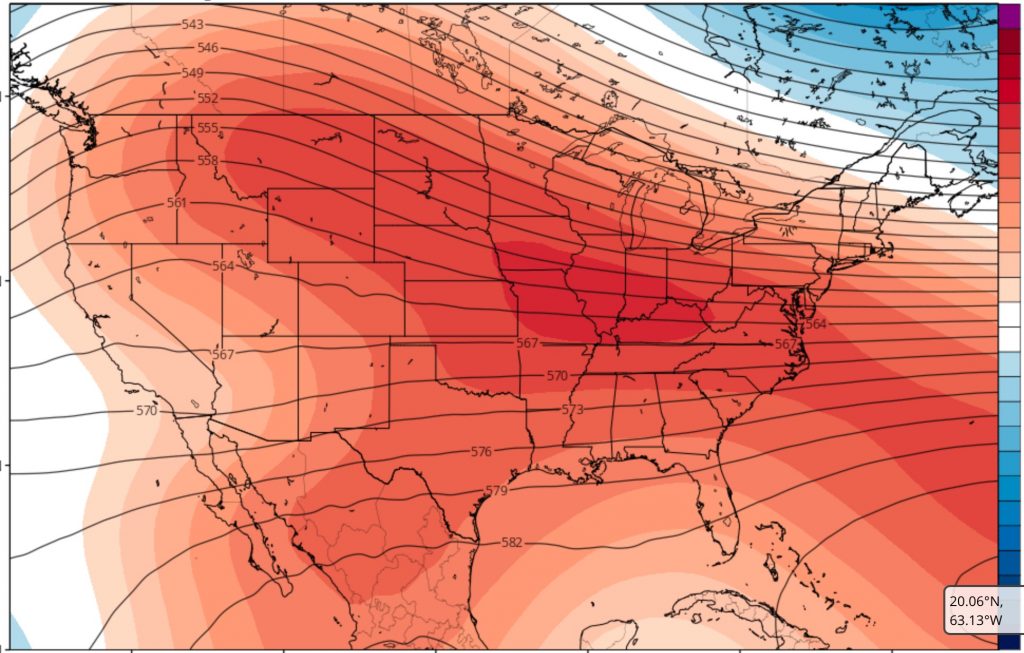 What we need for winter to return is for the height contours (shown in black) to take the following configuration, (shown in blue.)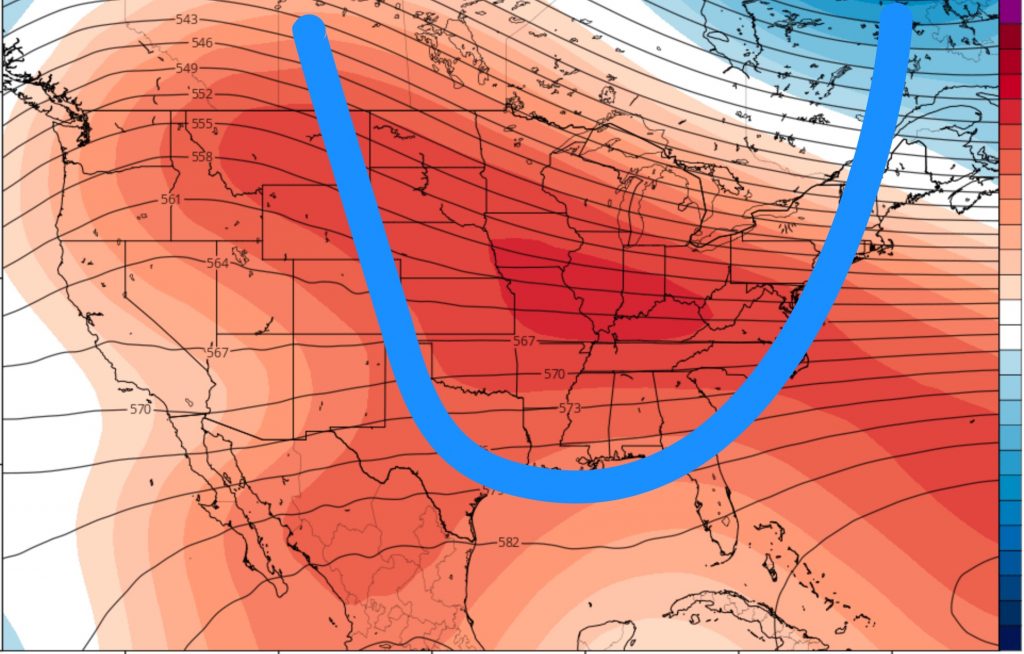 Obviously, there would have to be giant changes in the current weather pattern to support my early December climate forecast of significant cold weather and significant precipitation. I'm not very confident about that forecast at this time.
So enjoy the relatively mild weather!
The current long range climate models show colder intrusions around the third to fourth week in January, a time when we usually get the "January Thaw".