Here's a young Downy Woodpecker with her parent (male) Downy.
Another beautiful weekend will be with us, once the current mess of clouds and showers exits with a cold front moving through late Friday night.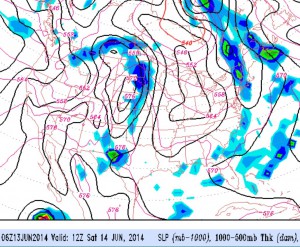 High pressure builds in for Saturday and Sunday, with pleasant temperatures and low humidity. Dewpoints again in the comfortable 50s.
Saturday 6/14: Sunny and pleasant. High 77.
Sunday 6/15: Sunny and pleasantly warm. High 84.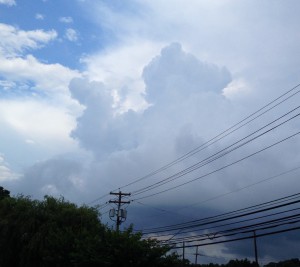 This towering cumulonimbus cloud caused heavy rains this past Tuesday evening.
Tonight's models show not much precipitation through Friday, despite significant moisture. Low confidence in how much rain we'll get through Friday.