I find it fascinating that most of today's models didn't predict the rain that developed in a narrow, persistent band over Philadelphia. Interestingly, little rain developed at the shore to this point.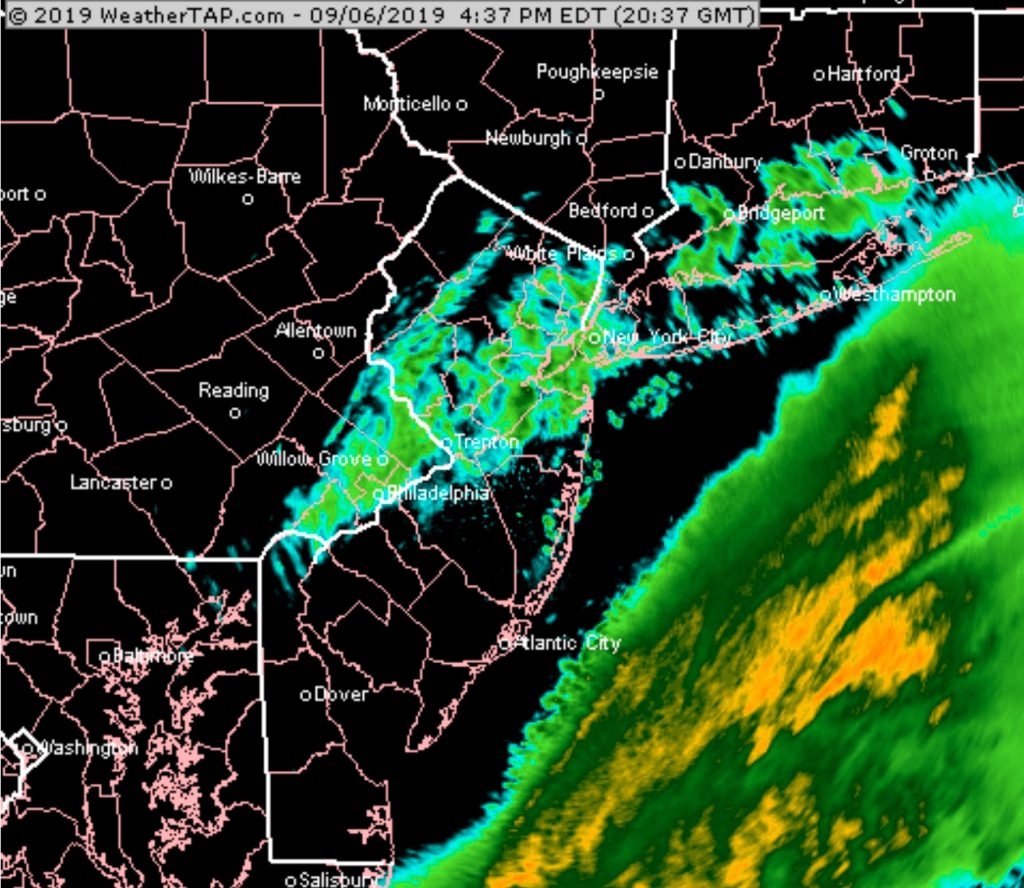 Going back to last night's models, the WRF-NMMB and to a lesser extent the WRF-ARW were the only models to predict this rain last night.   However, the same models run this morning didn't show it as much and the GFS, NAM really were off about this.
The unexpected rain was the result of some vorticity and vertical lift in the mid levels of the atmosphere, captured on this afternoon's 2PM RAP model analysis—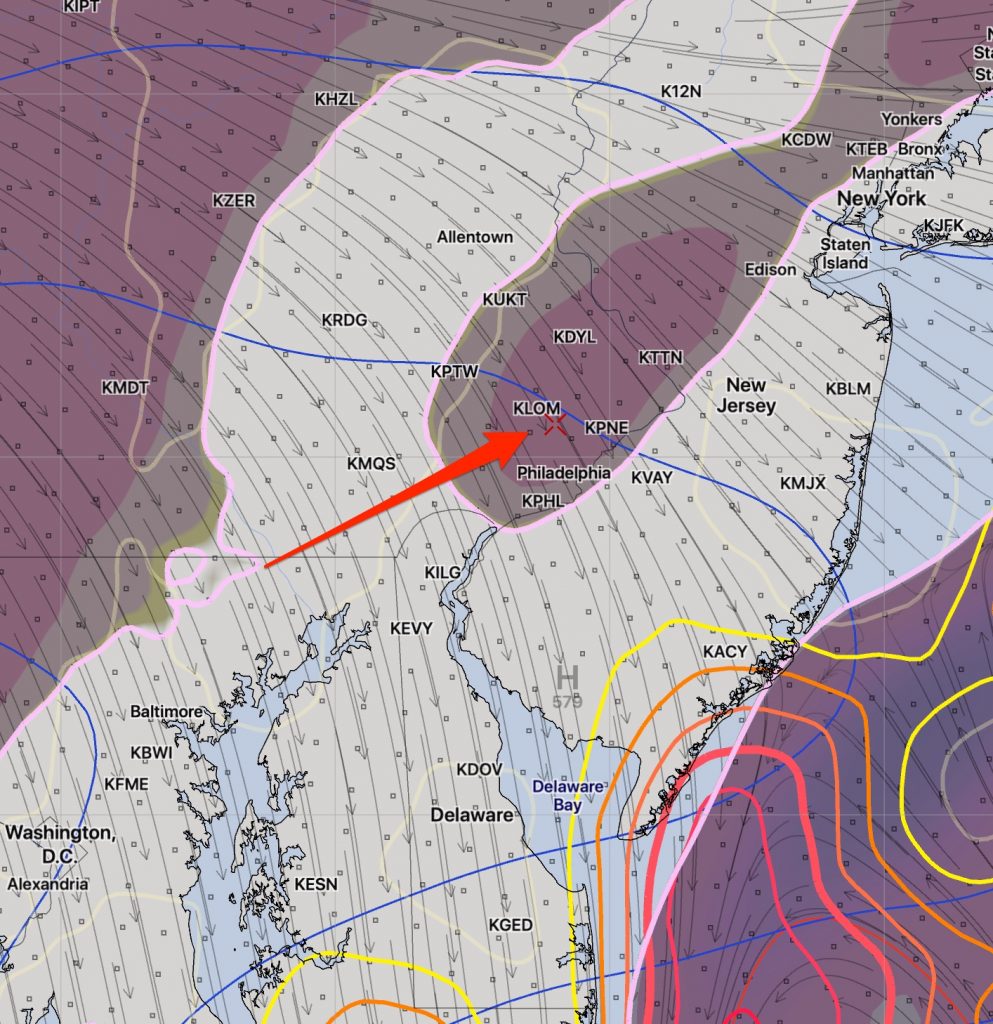 I don't know why, but as I mentioned last week, hurricanes seem to throw off the model forecasts, often in big ways.
This rain is expected to clear out later today.  The weekend looks to be beautiful with sunny skies and comfortable temperatures in the 70s.  I'll do a brief update later this evening.