Last Updated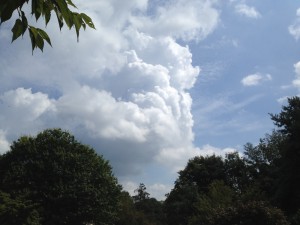 The sun should break through later this morning.  Temps should rise into the high 80s with dewpoints near  69 or 70.
A very summer-like day for the first day of September.
A chance of widely scattered thunderstorms during the afternoon– the NAM based HRRR predicts these storms to be much more widely scattered and less organized than yesterday's storms.
Most areas may not see any rain today.