Wednesday night's rain
Update Thu 08/11 @ 9:24 AM — Areas, especially in NJ, had some decent amounts of rain Wednesday night—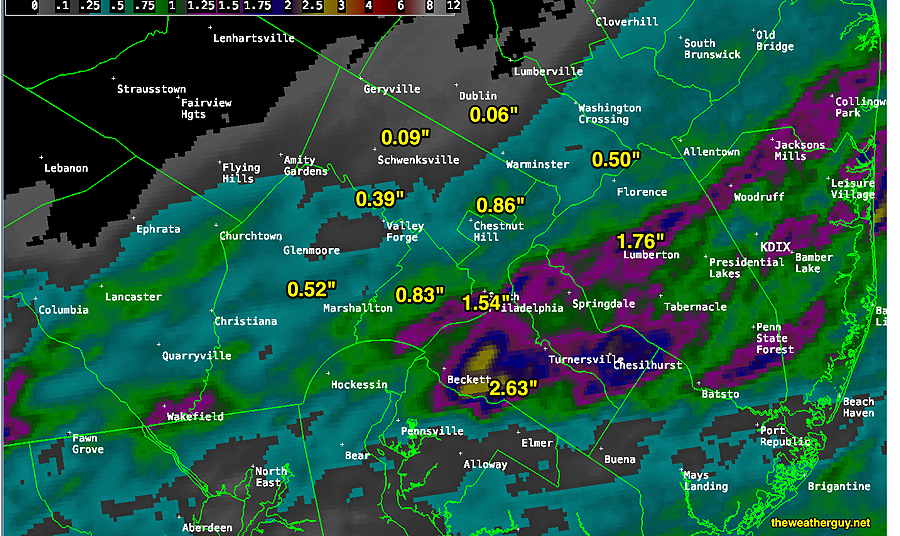 Compare the above actual rain amounts above to the forecast of the experimental LAMDAX model shown here. Not perfect, but not bad!! Better placement than the NAM-NEST.
The experimental LAMDAX isn't available every day, and when available, only web type low resolution graphics are released; no raw data is available outside of NOAA.
---
Rain Wednesday night into Thursday morning
Updated Wed 8/10 10:33 PM — Tonight's models are showing considerably more rain tonight than previously forecast, in line with the experimental LAMDAX model. Many areas, but not all, may receive 0.4 to 0.8 inches. Every model shows a bullseye of localized heavy rain, but the location varies by model. Here's the latest NAM-NEST, which is most extreme with its bullseye —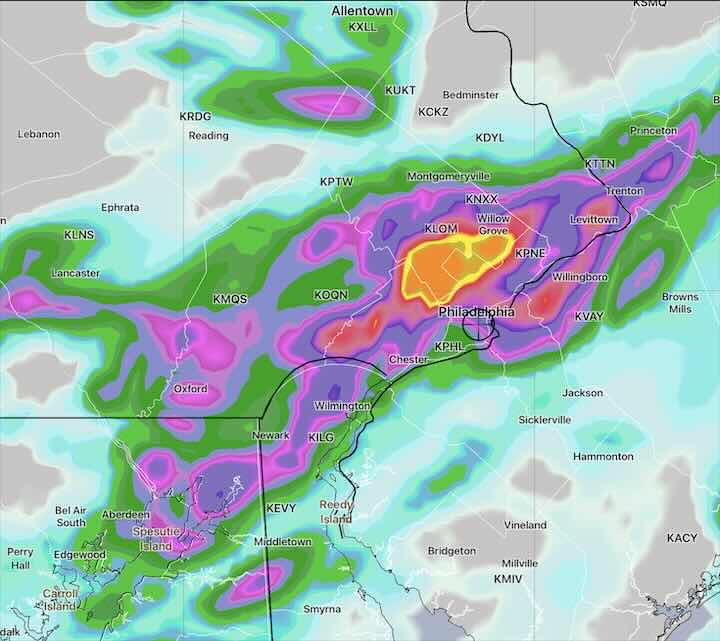 Updated Wed 8/10 9:08 PM — Updated with the latest LAMDAX precip forecast which just became available below.
Updated Wed 8/10 5:54 PM —Last night, while a very few areas received a substantial rainfall, most areas last night only received a paltry amount. Even the area around Citizens Bank Park only received about 0.30″ yet it caused two rain delays.
Rainfall totals for last night (Tuesday evening/night), according to the MRMS—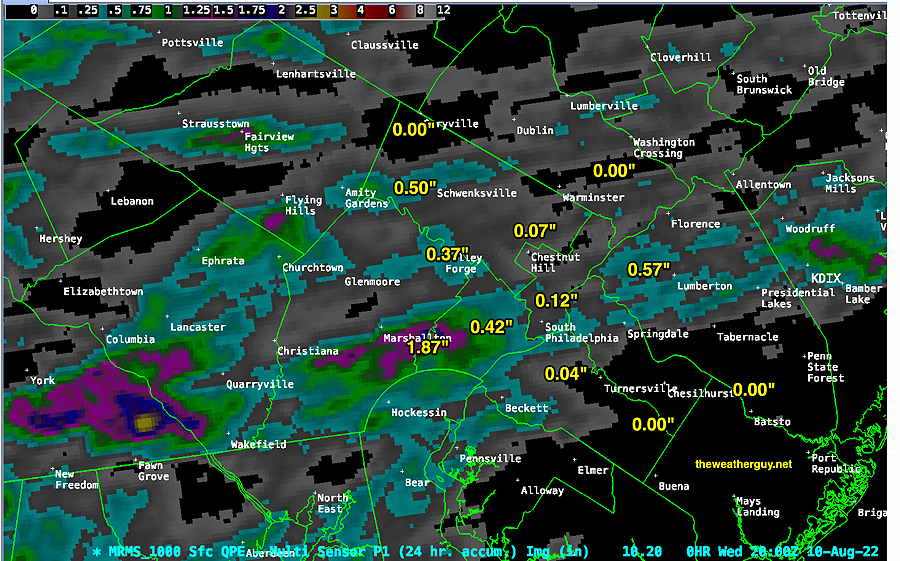 As for this evening (Wed), there's lack of model agreement about where a low pressure system will develop along the stalled frontal boundary that moved through yesterday. This translates into a wide range or forecasts, most with rain south of the immediate PHL area.
The consensus forecast based on the NBM—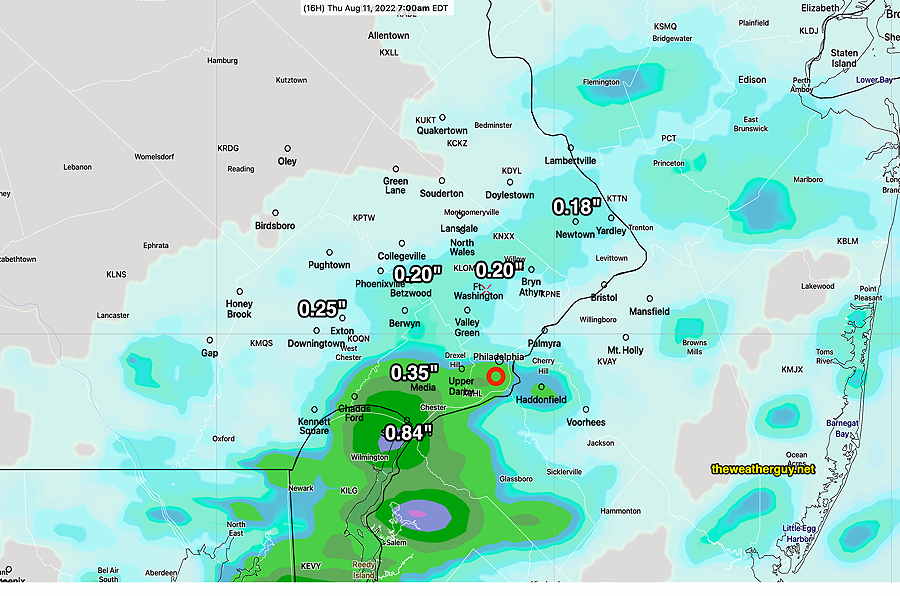 We already know this forecast will be off….the same models forecast rain already beginning in some areas right now, but nothing to be seen on radar and I see blue skies outside my window.
Most of the rain will be gone by 8 AM, but a few areas may have some lingering showers, all gone by 10-11 AM, except in eastern NJ. Not a drought-buster.
Just for the heck of it, here's the latest experimental LAMDAX high resolution model forecast, showing a very different location of the heaviest precipitation . (The LAMDX looks like it's being developed and groomed for the next generation of models, likely to be ready for operational release in 2024. It's still experimental and not finalized.) —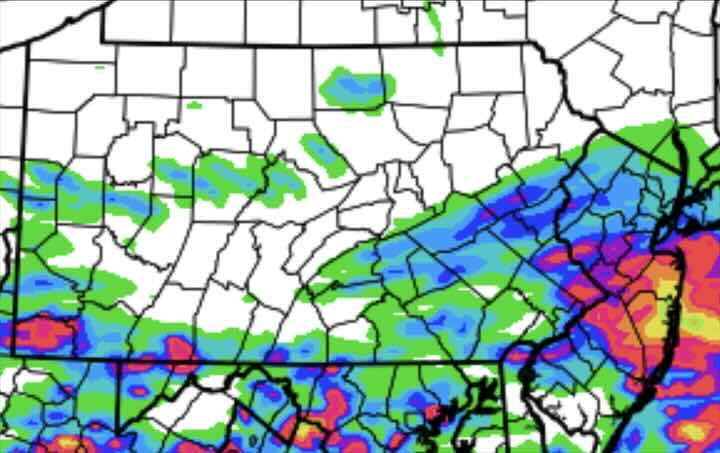 ---
---