Updated Mon 10/03 12:43 PM — Latest models continue to show periods of heavy rain through part of Wednesday. Total additional rain accumulation is coming in at 1.5-3" in the immediate PHL area with the upper range favored.
Posted Mon 8:56 AM —
Tropical systems and their remnants often change the weather pattern and such is the case with Ian, where we've gone from a near drought situation to over a month's worth of rain in a few days.
Here's the past 72 hour rain accumulation, according to the MRMS—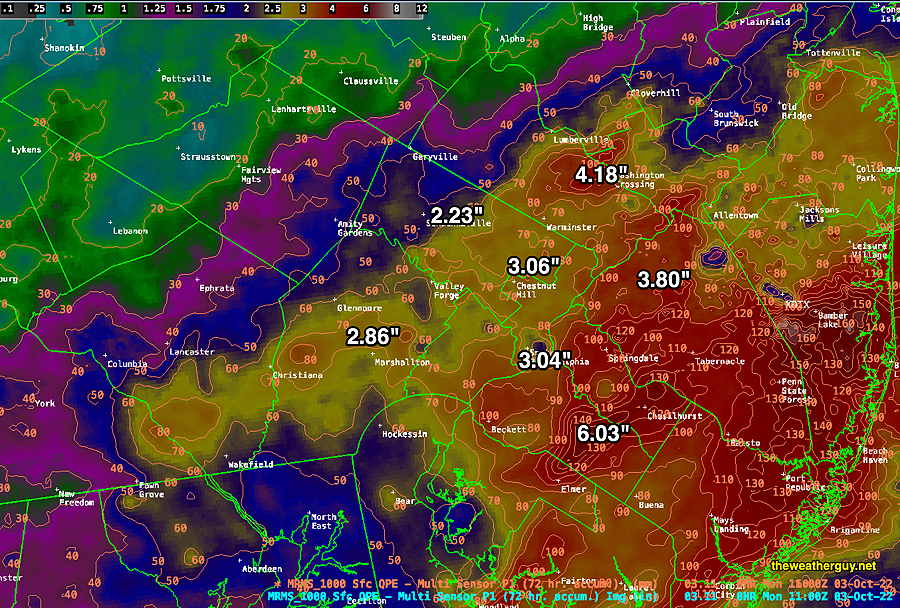 The current weather in the upper atmosphere is best captured by the satellite water vapor image—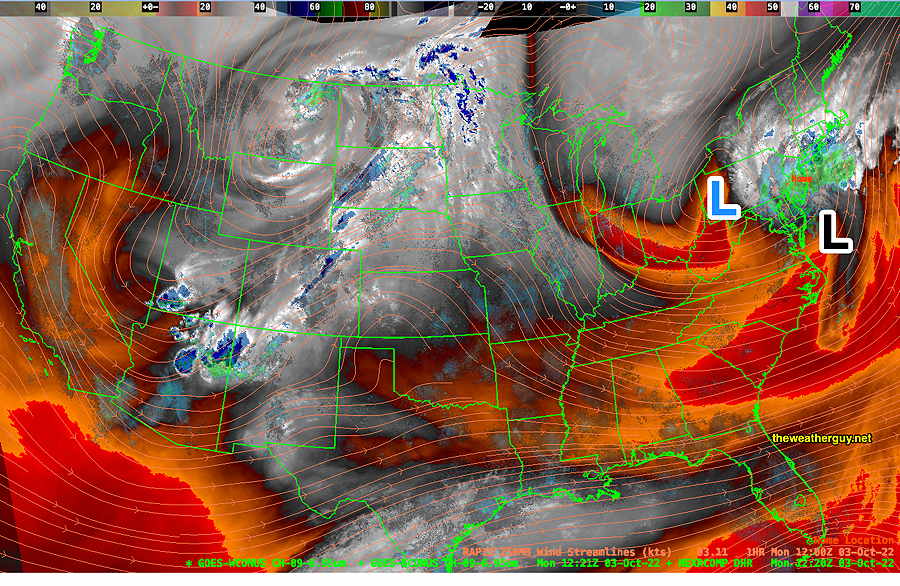 An upper low, the remnants of what was Hurricane Ian, is to our west. It's energy is being transferred to a secondary coastal low that will be slow to move.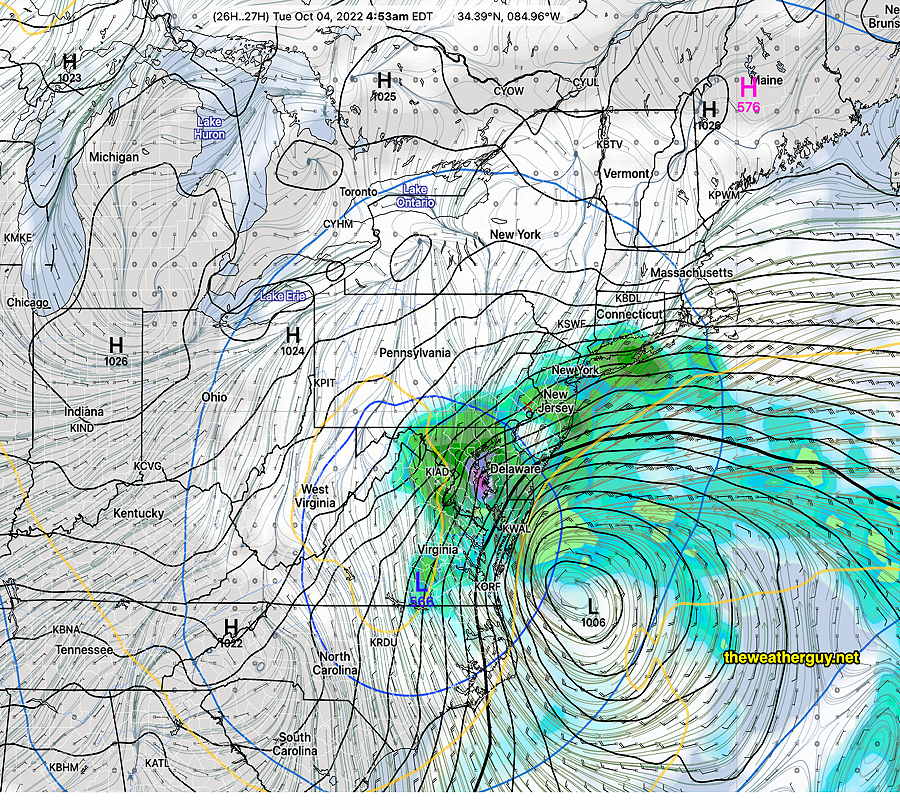 Significant moisture in the system will be thrown back towards us over the next two-three days in the form of heavy rain.
Several models show several additional inches of rain possible in some areas on Tuesday, although the trend with some models is for the heaviest rain now to be to our west.
Last night's models had the rain stopping for the immediate PHL area today. The 06z GFS continues with some rain for today, Monday, becoming heavy after midnight, with a soaking rain on Tuesday.
Many models have the system departing on Wednesday, but it may be slow to do so. Exact timing with such systems is tough. Stay tuned.